Open and transparent
Sweden's approach to international business is modern, open and friendly. Businesses welcome international partnerships, and there is a skilled, well-educated workforce. This makes Sweden an easy country to operate in. The corporate tax rate is low by international standards.
Test market
Sweden's sophisticated consumer market has proven popular with international brands who want to try a new product (Business Sweden, 2019).
Top five UK goods exported to Sweden , in the four quarters to the end of Q3 2023
| Goods | Value (£ million ) |
| --- | --- |
| Crude oil | 742.4 |
| Iron & steel | 464.6 |
| Road vehicles other than cars (intermediate) | 250.5 |
| Mechanical power generators (intermediate) | 234.3 |
| General industrial machinery (capital) | 226.0 |
Source: ONS Trade in goods: country-by-commodity exports
Last updated: November 2023
Download the latest trade and investment factsheet for Sweden.
Total import value (into the UK from Sweden) and export value (from the UK into Sweden) over time
| Year | Imports (£ billion ) | Exports (£ billion ) | Total trade (£ billion ) |
| --- | --- | --- | --- |
| 2016 | 8.6 | 8.7 | 17.2 |
| 2017 | 9.6 | 9.5 | 19.1 |
| 2018 | 11.3 | 10.9 | 22.3 |
| 2019 | 11.4 | 9.9 | 21.3 |
| 2020 | 9.9 | 9.4 | 19.2 |
| 2021 | 10.4 | 8.9 | 19.4 |
| 2022 | 12.5 | 12.7 | 25.2 |
Source: ONS UK total trade: all countries, seasonally adjusted
Last updated: October 2023
Total trade is the sum of all exports and imports over the same time period.
Download the latest trade and investment factsheet for Sweden.
Sweden: at a glance
Want to see more on Sweden? Sign up for additional market data, content specific to your product or sector and to compare Sweden side by side with other markets.
Opportunities for exporters
There are opportunities for UK companies across a broad range of industries. Our trade advisers in Sweden have identified particular opportunities for UK businesses in the following sectors:
Sweden's transport plan for 2018 to 2029 is worth around £60 billion. It features new rail and road projects, upgrades to existing infrastructure, and an increased allocation for maintenance. Sweden also needs to build thousands of energy-efficient homes with a low carbon footprint to meet current needs and contribute to a 'greener' future.

Railway

Sweden aims to further modernise its railway network and increase capacity by building new passenger lines between its biggest cities. It will also digitalise the network to make operations and maintenance more efficient. There are opportunities in many areas of the rail supply chain.

Housing and construction

Sweden's cities are expanding and so is the need for new housing. The Stockholm region alone has planned housing investment worth EUR 61 billion until 2040 (source: Invest Stockholm). Swedish construction companies cannot satisfy the demand, which offers great long-term opportunities for companies looking to enter the market.

Smart cities, green construction and mobility

Like many places, Sweden is seeking to de-carbonise construction and its transportation systems, shifting from fossil fuel-powered vehicles to suitable alternatives. Ownership of electric vehicles is growing. Use of micro-mobility is widespread, such as e-scooters. Non-battery electric options are being researched and trialled, such as electric roads.

The Swedish retail market has enjoyed positive annual growth for 23 consecutive years, fuelled both by steadily increasing population growth and rising disposable income. Growth in both private consumption and retail sales is stronger in Sweden than in almost any other European country. (Invest Stockholm 2021)

Well established test-bed market

Sweden is a well-established test market for new products and concepts with trend-sensitive consumers and early adopters. It is also a frontrunner in adopting new technologies and a world leader in sustainability. (Invest Stockholm 2021)

E-commerce

Sweden has one of the highest rates of online shopping in the world. Growing e-commerce is creating an increasing interest in international brands amongst Swedish consumers. E-commerce in Sweden increased by 40% in 2020. (Invest Stockholm 2021)

Open to international brands

There is a strong appetite for new international retail brands. Sweden has seen an increase in new market entrants from international brands in recent years. These brands include Barbour, JD Sports, Lyle & Scott, Superdry and Wagamama (Invest Stockholm 2019, 2021).

The demand for international food and drink in Sweden has grown, reflected in the ranges now available in supermarkets. The sector is dominated by 4 main retail groups and the government-owned alcohol monopoly. The route to market is normally through a distributor.

Demand for new food and drink categories

There are opportunities for UK producers of health, organic, natural, vegetarian and plant-based food and craft alcoholic drinks. There is also demand for innovative and niche products with strong branding, and private label products.

Mature market

If you have a product with a strong, unique selling point, sophisticated packaging and a clear marketing strategy, there is a good chance you will find a receptive consumer market in Sweden.

Sweden aims to have 100% renewable electricity generation by 2040 (Sweden, 2019). It is undergoing an energy transition with closure of 7 commercial nuclear reactors. The Swedish Wind Association anticipates that Sweden will have installed 4 GW offshore wind by 2035, and 10 to 17 GW for 2045.

Decommissioning nuclear plants

Sweden recognises the UK's experience and expertise in plant decommissioning. UK businesses are ideally placed to support Sweden's future decommissioning and waste management challenges.

Wind energy

Sweden is expected to double its renewable power capacity by 2030 as new wind projects come online. There are opportunities for UK companies with expertise in this field or manufacturing products to export.

Energy storage and transmission grid solutions

Sweden is switching to carbon neutral energy sources. Energy storage and grid solutions are needed as a part of this switch to renewable energy sources. There are opportunities for UK companies with expertise in renewable energy or manufacturing products to export.

Sweden is a tech savvy country with a high degree of digitalisation. The backdrop of Sweden's successful tech industry is the country's focus on research and development (R&D). Sweden proves its commitment by investing, as a rule, more than 3% of the country's GDP in R&D.

Cyber security

There is a need to develop cyber security in Sweden, with a demand for innovative solutions for threat detection and mitigation. Sweden is also in the process of establishing a National Cyber Security Centre (estimated to be in full effect by 2025).

International investments in data centres

Over the last decade, Sweden's northern municipalities have proven to be a fertile breeding ground for the establishment of data centre facilities. Further south, in the Stockholm region, Amazon Web Services has opened 3 cloud computing hubs, while Microsoft and Google have acquired several hundreds of hectares of land.

Information and communications technology

The deployment of 5G is expected to happen gradually over the period 2020 to 2030. This could mean interesting business opportunities in areas such as cloud capability and EDGE technology, which will need to be increased to drive the 5G development.

The Swedish government has presented a national life science strategy and aims to be a leading life sciences nation. Sweden has the third highest health expenditure per capita in the EU. There are opportunities in medtech, medical devices, e-health, hospital equipment, healthy ageing and more. (Swedish Government Offices, WHO)

Easy to find a business partner

Sweden is second in the world in R&D per capita. There are over 3,000 companies involved in life science activities in Sweden and many innovative companies to team up with.

E-health

Sweden has expressed an ambition to be the leader in e-health by 2025, and has a dedicated governmental agency. There is growing demand for digital health solutions to meet the demands from an ageing population and even the gap between rural and urban access to health services (Swedish Government Offices).

Science parks, networks and support

There is a wide range of science parks and networks that work to commercialise life science innovations. There are networks in place to support start-ups, SMEs and large enterprises with their work, such as SwedenBIO, a non-profit association for the life science industry with 300 plus members (Invest Stockholm 2021).
Check for trade barriers
Trade barriers, such as tariffs or taxes, can raise costs, cause delays, or even stop you from exporting. Check for any issues that may impact your business when exporting.
Check duties and customs
Find information on how to export goods from the UK. View the duties, rules, restrictions, and the documents you need for your products.
Preparing to export
VAT
If you're registered for VAT, it may be possible to zero-rate the goods you export to Sweden, provided certain conditions are met.
Standard rate of VAT in Sweden is 25%. There may be reduced rates for certain products and services. For instance food, accommodation and art is 12%.
Regulations
Rules and regulations depend on the goods. Special rules and regulations apply to living animals and animal products, plants, food, firearms and ammunition, alcoholic beverages, chemical products, medical products and narcotics, endangered species of animals and plants.
Services regulations
Information on rules for selling services and business travel to Sweden is available on gov.uk.
Trade barriers
Check for any reported barriers to trading with Sweden.
Report any trade barriers that are affecting your business so we can help fix them.
Operating in Sweden
Routes to market
Sweden is an outward-looking and mature market. Overseas suppliers need to have a strong USP, sophisticated branding and a solid marketing strategy to succeed.
Options which may work well for you are:
agents and distributors - using local agents or distributors with native fluency in Swedish is an effective way to develop a presence in this market
direct sales - due to the closeness of the market, a direct sales approach is possible
e-commerce - selling online or through e-marketplaces may be a good option for your company. It's relatively easy to deliver products into Sweden. DIT can suggest online marketplaces to help you get started, see DIT's E-Exporting Programme
Intellectual property
Intellectual property (IP) rights are territorial and rights granted in the UK do not provide protection elsewhere. You should consider getting IP protection abroad if you want to trade overseas or sell to overseas customers via the internet.
The Intellectual Property Office provides practical information to help you protect, manage and enforce your IP abroad. Further support for British businesses can be found through a network of IP attachés, based in key UK export markets.
Payment terms
Public authorities must pay for goods and services within 30 days or, in exceptional circumstances, 60 days.
Enterprises must pay within 60 days, unless agreed.
Business culture
Regular meetings and visits are important to build relationships. The market is competitive, and a strong unique selling point is helpful. English is commonly spoken in Swedish businesses.
Swedish companies tend to be less hierarchical than companies in many other countries when it comes to internal organisation. Swedish business culture tends to be focused around consensus decision making. Decisions can sometimes take a while to be made. Quite often meetings in market can involve a number of people from the organisation.
Planning ahead is preferred by the Swedes. Appointments must be made in advance and meetings are clearly structured. Swedish companies prefer effective meetings with a little small talk. In negotiation, direct and straightforward communication is appreciated.
Punctuality is very important both when doing business and making social engagements. If late, it is recommended to phone.
Public procurement
Public procurement in Sweden follows the corresponding EU directive through the Swedish law on public procurement; Lagen om Offentlig Upphandling (LOU).
The Swedish Competition Authority is the supervisory body.
Next steps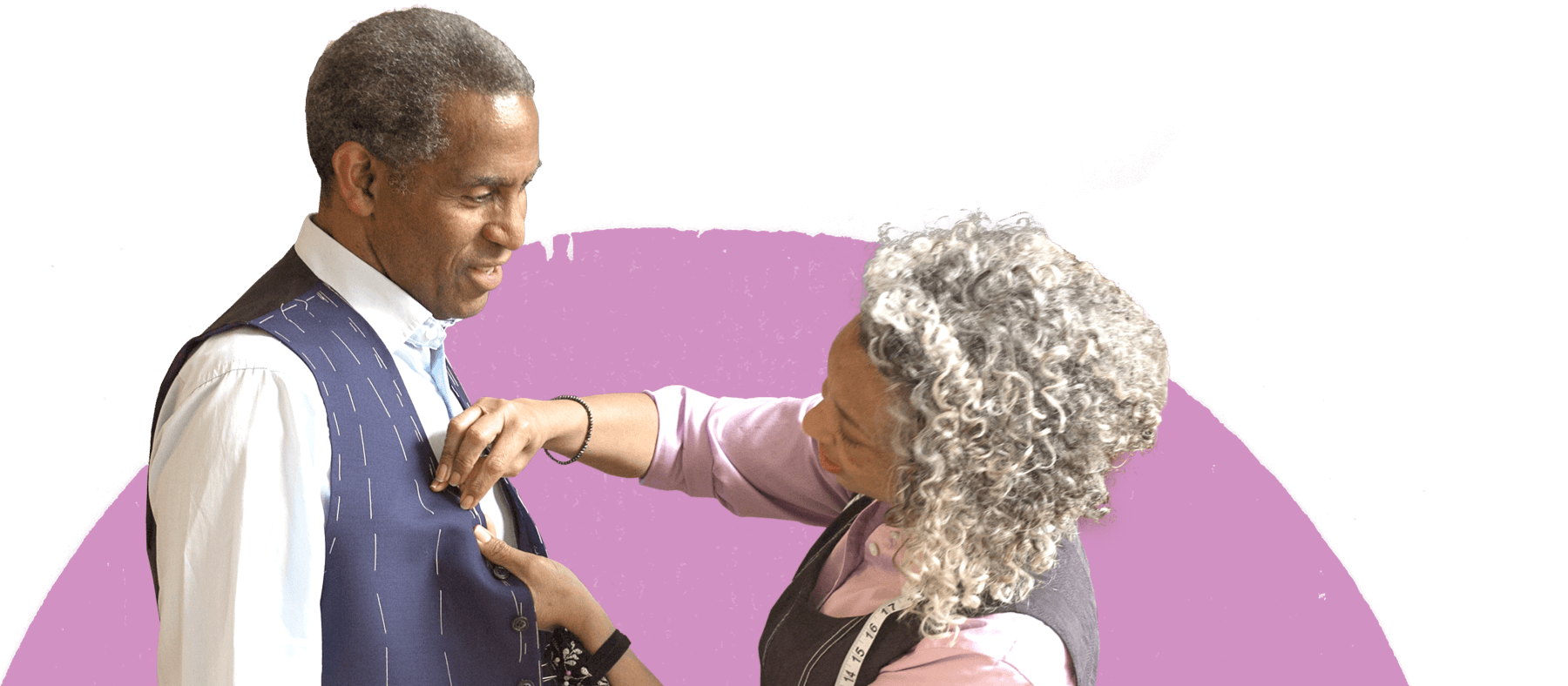 Get ready to do business abroad
Step-by-step lessons to accelerate your exporting ability.
Read more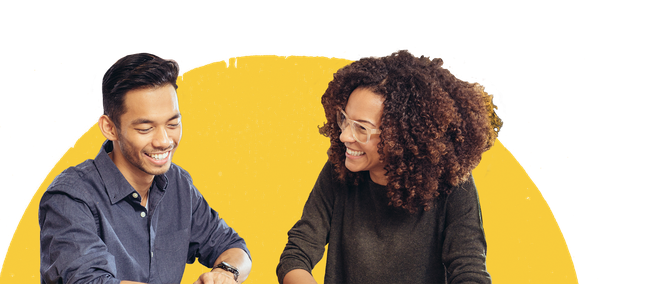 Find the answers to your exporting questions
Get instant help from our online services and how-to articles or contact our Export Support Service to access our wider network of support.
Find answers