Strong links with the UK
Qatar has strong political, cultural, and economic ties to the UK. English is widely spoken and the UK brand is highly regarded in Qatar.
National Vision 2030
British companies have a long history of success in the Qatari market developments, across a broad range of sectors, including energy and sports. The National Vision seeks to reduce reliance on oil and gas revenues, increase economic diversity (including developing a local knowledge-based economy) and stimulate the private sector.
Foreign direct investment incentives
Qatar has various initiatives to encourage foreign direct investment (FDI). There are 2 free zones, designed to allow for 100% foreign ownership, one near Hamad International Airport and one near Hamad Port (Qatar Free Zone Authority, 2019). Manateq, Qatar Financial Centre and Qatar Science and Technology Park operate as free-zone-style locations.
Top five UK goods exported to Qatar, in the four quarters to the end of Q1 2023
| Goods | Value (£billion) |
| --- | --- |
| Aircraft | 1.0 |
| Mechanical power generators (intermediate) | 1.0 |
| Jewellery | 0.9 |
| Cars | 0.3 |
| Scientific instruments (capital) | 0.1 |
Source: ONS Trade in goods: country-by-commodity exports
Last updated: July 2023
Download the latest trade and investment factsheet for Qatar.
Total import value (into the UK from Qatar) and export value (from the UK into Qatar) over time
| Year | Imports (£billion) | Exports (£billion) | Total trade (£billion) |
| --- | --- | --- | --- |
| 2016 | 2.3 | 3.3 | 5.6 |
| 2017 | 2.9 | 3.5 | 6.4 |
| 2018 | 1.7 | 3.6 | 5.3 |
| 2019 | 2.8 | 4.4 | 7.2 |
| 2020 | 1.8 | 3.8 | 5.6 |
| 2021 | 2.3 | 2.4 | 4.7 |
| 2022 | 8.5 | 4.9 | 13.4 |
Source: ONS UK total trade: all countries, seasonally adjusted
Last updated: July 2023
Total trade is the sum of all exports and imports over the same time period.
Download the latest trade and investment factsheet for Qatar.
Qatar: at a glance
Want to see more on Qatar? Sign up for additional market data, content specific to your product or sector and to compare Qatar side by side with other markets.
Opportunities for exporters
There are opportunities for UK companies across a broad range of industries. Our trade advisers in the Qatar have identified opportunities for UK businesses in the following sectors:
FIFA's 2022 World Cup in Qatar has accelerated major investment in areas such as infrastructure development, tourism, hospitality, and creative industries. UK businesses have contributed towards over £1 billion of World Cup exports to date, with emerging opportunities both before and after the event is delivered in 2022 (World Cup Legacy).

UK expertise in major sporting events

The UK has an excellent reputation for sport, both participating in and staging world-class events. UK companies are the partners of choice for local firms and organising committees in major sporting events across the world. Opportunities include construction, security, facilities management, event management, retail, transport, hospitality, and creative industries.

Qatar's 2022 FIFA World Cup Legacy

Qatar's stadiums are equipped with state-of-the-art technologies, including cooling technology making them suitable for year round events. Opportunities for UK businesses will continue, as Qatar's World Cup Legacy programme repurposes the World Cup stadiums for wider sporting events to continue to attract visitors to Qatar.

Qatar as an emerging sport and media hub

Qatar's vision is to become a global hub for sports tourism and media. Opportunities for UK companies are likely to continue in all sports and media segments, as Qatar continues to diversify and reposition itself in the global market as part of the National Vision 2030.

Qatar has significant oil and gas reserves, and is the largest exporter of Liquified Natural Gas (LNG) in the world. Investment has recently begun in Clean Growth. Qatar has committed to reducing carbon emissions by 25% and to developing a 4GW renewable energy portfolio by 2030.

North field expansion

Shell's investment at the Pearl Gas to Liquids (GTL) plant at Ras Laffan is the single largest foreign investment in the country. There are many opportunities supporting North Field expansion operations and supply chains. These include deployment of new rigs, drilling, oil-rig maintenance, and supply of pumps, valves, and health and safety equipment.

Clean Growth transition

Qatar's sustainability strategy has led to a commitment to reduce carbon emissions by 25%. It aims to electrify all public transport and bring online over 4GW of renewable energy (10% of the demand) by 2030. A broad range of potential opportunities for UK businesses exists as Qatar explores clean growth solutions in all sectors.

Renewable energy

Qatar's ambitious renewables strategy includes implementing technologies in solar, carbon capture, waste-to-energy and other renewable/efficiency service technologies. The wide scope of renewables offers opportunities across design, project management and supply chain development opportunities to UK exporters.

Qatar has an ambitious infrastructure programme driven by its National Vision 2030. The upcoming 2022 FIFA World Cup Qatar has been a major catalyst in delivering infrastructure across all segments including transport, utilities, water, and sanitation. The opening of the Metro in 2019 was a major milestone and upcoming projects include expansions to the network.

Opportunities for UK exporters

The UK and Qatar enjoy strong political, cultural, and economic ties. UK businesses are respected for quality and expert delivery, particularly in design, project management and consulting. Opportunities are broad and span a range of infrastructure projects including road, street and water infrastructure, transport, education, retail, healthcare and defence infrastructures.

Expansion and enhancement of legacy projects

Qatar's 2030 roadmap looks forward beyond the 2022 FIFA World Cup, focussing on enhancements to Legacy projects including extensions to the Metro and Airport. The beautification project aims to create a sustainable and social environment that improves the city experience, by adding footpaths, cycle paths, footbridges, street furniture, and artwork.

Smart infrastructure

Qatar's Smart City initiative, led by TASMU, focusses on identifying technologies and solutions that can digitally transform its 5 main focus areas of transportation, logistics, healthcare, environment and sports. UK technology expertise is well respected, as is the experience drawn from many UK cities that have already designed and delivered their own smart city concepts.

Qatar's long-term ambition is to change its approach to healthcare from a reactive, hospital-based model to a more preventive, community care-based system. As in many countries, non-communicable diseases within Qatar's population are growing, largely due to unhealthy lifestyle habits. These factors are all leading to increased demand for services.

Strong partnership

The UK and Qatar signed a bilateral agreement in 2017 to increase collaboration in the healthcare sector, building on the UK's world-leading capability in this area. There are opportunities for both private and public sector. Qatar's adaptation of the NHS model makes it easier for UK companies to propose their services.

Government priorities

Opportunities for UK businesses in Qatar's governmental healthcare sector, include clinical data that has been digitalised. Further priorities include, enhancing data management to improve chronic disease monitoring and promoting e-health solutions. Project and facilities management opportunities are also available as Qatar expands its healthcare services and advances its technology enabled care offering.

Private sector priorities

Private healthcare is a popular choice for the large proportion of expatriates living in Qatar. Opportunities for UK businesses include health facilities management, specialised clinical offerings, pharmacy and drug distribution, medical device development, e-health, design, build and consultancy.

The security sector is continuing to invest in the use of advanced technologies to reinvent and improve public safety and national security in Qatar.

Supply of equipment

There are opportunities in areas such as secure cities, with demand for new and innovative approaches to CCTV technology, surveillance and tracking systems, security screening and national protection. There remains a window of opportunity ahead of FIFA's 2022 World Cup, through showcasing at Qatar-based events (Dimdex 2022 and Milipol 2022) scheduled to occur before the tournament.

Cyber security

Qatar has an evolving technological landscape, with a growing youth population relying heavily on mobile communications. The National Cyber Agency introduced in 2021, contributes towards Qatar's long-term vision of consolidated centralised national cyber security. The UK brand is well regarded in Qatar, with potential export opportunities in AI, Big Data, Cloud cybersecurity, FinTech and operational technologies.
Check for trade barriers
Trade barriers, such as tariffs or taxes, can raise costs, cause delays, or even stop you from exporting. Check for any issues that may impact your business when exporting.
Check duties and customs
Find information on how to export goods from the UK. View the duties, rules, restrictions, and the documents you need for your products.
Preparing to export
Taxation
The UK and Qatar have signed a double taxation agreement, meaning the same income is not taxed twice.
Qatari companies are exempt from tax. However, foreign companies and any business activity carried out in Qatar are subject to a corporate income tax of 10%. This includes any services or consultancy contracts within the state as well as any gains on property.
Services supplied from outside Qatar are subject to a Withholding Tax of 5% of the fee.
VAT
If you're registered for Value Added Tax (VAT) you can zero-rate VAT on most goods you export to Qatar.
There is presently no sales tax in Qatar.
Import and excise duties
Qatar is part of the Gulf Cooperation Council (GCC) customs union. The rate of duty on most items imported into the GCC is 5%.
Goods that compete with locally manufactured products attract higher rates of duty, such as steel (20%), cement (20%) and urea (30%).
There is a 100% tariff imposed on alcohol and tobacco products in Qatar. You should check you have paid excise duty on any alcohol, alcoholic drinks, energy products, electrical or tobacco products you send to Qatar.
Standards
Most Qatari product standards are based on those developed by the Gulf Standardisation Organisation. They're based to some extent on international standards but don't necessarily conform.
There are Qatar-specific standards relating to building, mechanical and food products. The Qatar General Organisation for Standards and Metrology is responsible for standards.
Food packaging and labelling
Qatar enforces strict food labelling and packaging laws, and GCC shelf-life standards for some products. Products must arrive with at least half the shelf-life remaining.
Labels must be in Arabic only, or Arabic with an English translation. Products with English-only labels may be approved for import on a case-by-case basis.
Trade barriers
Check for any reported barriers to trading with Qatar.
Report any trade barriers that are affecting your business so we can help fix them.
Operating in Qatar
Challenges
Challenges facing businesses operating in Qatar include bureaucracy, payment delays and a lack of transparency in the market. Foreign investment is restricted in some sectors.
The Foreign & Commonwealth Development Office Overseas Business Risk report for Qatar gives information on key security and political risks you may face when operating in the country.
Intellectual Property
Intellectual property (IP) rights are territorial and rights granted in the UK do not provide protection elsewhere. You should consider getting IP protection abroad if you want to trade overseas or sell to overseas customers via the internet.
The Intellectual Property Office provides practical information to help you protect, manage and enforce your IP abroad. Further support for British businesses can be found through a network of IP attachés, based in key UK export markets.
View guidance on IP in Qatar on GOV.UK.
Payment terms
For advice about payment and finance in Qatar, talk to a bank or accountant. The Department for Business and Trade team in Qatar can help you find a financial adviser in Qatar.
Make sure you clearly specify payment terms in the contract with your customer or buyer. Any dispute will have to go through the Qatari legal system for resolution, which can be a lengthy, complicated process.
Partnership and agreements
You should sign a contract before undertaking any work or projects in Qatar.
To do business in Qatar you will typically need a local sponsor. Under these arrangements, there is a requirement for a partnership split of 49% to 51% in favour of the Qatari national, to register a local entity of the business. 100% foreign ownership is permitted for specific sectors, such as, through Qatar Free Zones or Qatar Financial Centre for specific sectors.
Business culture
You'll find some differences in Qatari and UK business culture, for example:
Qatar is an Islamic country and follows sharia law
although English is widely spoken, businesses in Qatar must use Arabic as the main language for issuing invoices, service lists, product labels and customer services
establishing professional relationships is essential to securing business contracts
the working week is Sunday to Thursday
Next steps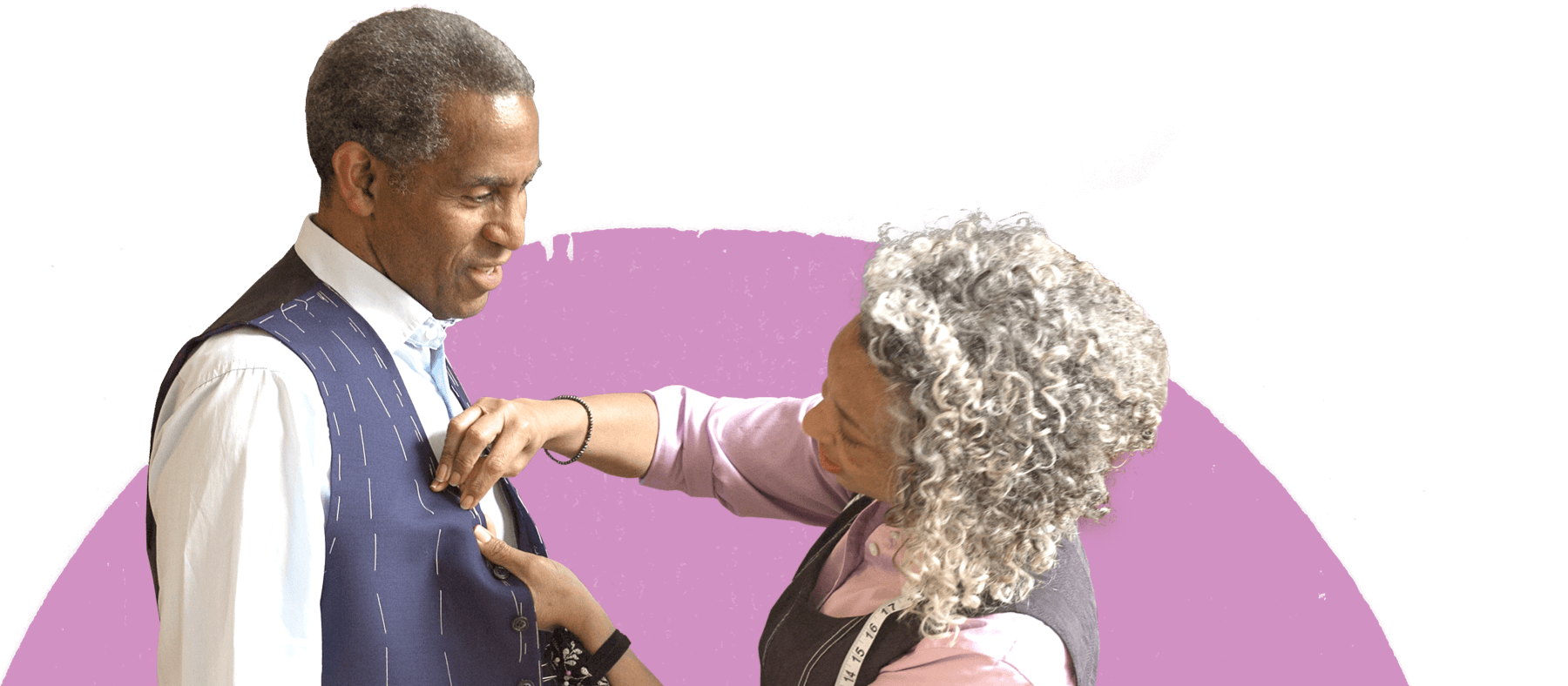 Get ready to do business abroad
Step-by-step lessons to accelerate your exporting ability.
Read more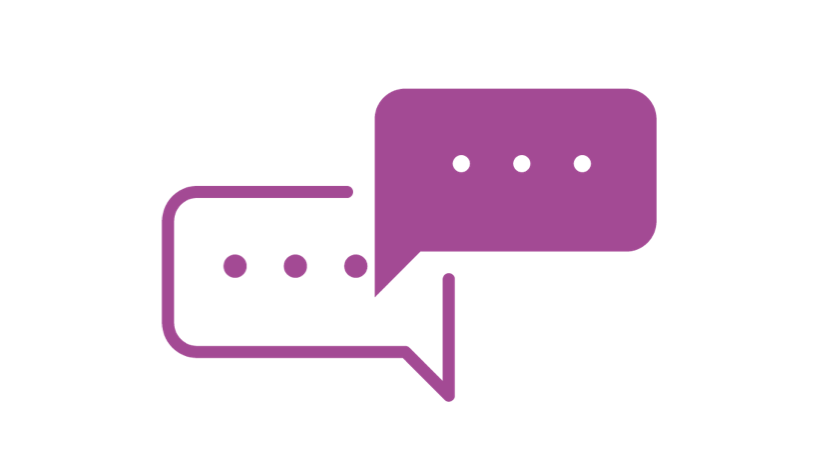 Contact an international trade advisor
Get in touch with your local trade office for advice from an international trade adviser.
Contact us