Diversification means opportunity
UK expertise in engineering, science and technology means UK companies are well positioned to partner with Nigeria, as the government emphasises economic diversification to reduce the country's dependence on oil.
The government's Economic Growth and Recovery Plan has outlined 60 initiatives. These are centred on agriculture, industrialisation, energy and social investment, creating more opportunities within increased public-private partnerships.
Top five UK goods exported to Nigeria , in the four quarters to the end of Q3 2023
| Goods | Value (£ million ) |
| --- | --- |
| Refined oil | 651.6 |
| Textile fabrics | 49.1 |
| Toilet & cleansing preparations | 49.0 |
| General industrial machinery (intermediate) | 33.3 |
| Cars | 27.6 |
Source: ONS Trade in goods: country-by-commodity exports
Last updated: November 2023
Download the latest trade and investment factsheet for Nigeria.
Total import value (into the UK from Nigeria) and export value (from the UK into Nigeria) over time
| Year | Imports (£ billion ) | Exports (£ billion ) | Total trade (£ billion ) |
| --- | --- | --- | --- |
| 2016 | 1.3 | 2.3 | 3.6 |
| 2017 | 1.7 | 2.6 | 4.3 |
| 2018 | 2.7 | 2.8 | 5.5 |
| 2019 | 1.9 | 2.8 | 4.7 |
| 2020 | 1.4 | 2.1 | 3.5 |
| 2021 | 1.5 | 2.9 | 4.4 |
| 2022 | 2.8 | 4.0 | 6.8 |
Source: ONS UK total trade: all countries, seasonally adjusted
Last updated: October 2023
Total trade is the sum of all exports and imports over the same time period.
Download the latest trade and investment factsheet for Nigeria.
Nigeria: at a glance
Want to see more on Nigeria? Sign up for additional market data, content specific to your product or sector and to compare Nigeria side by side with other markets.
Opportunities for UK exporters
There are opportunities for UK companies across a broad range of industries, and particularly in the following sectors:
Oil and natural gas already accounts for over 28% of the UK's total exports to Nigeria (UN comtrade, 2019), and energy remains the country's largest export sector. Untapped reserves and wasted resources, due to poor infrastructure and technology, limit Nigeria's ability to maximise this industry. However, it remains an attractive sector for businesses able to solve these issues using innovation, technology and training.

Untapped resources

Nigeria is home to one of the largest oil and gas reserves in the world. Gas production reached 1,653 billion cubic feet in 2017 (Rystad Energy, Fitch Solutions, fDI markets, 2018), and is expected to increase substantially in the coming years. The government aims to increase gas production and the development of gas infrastructure in order to support the power sector.

Privatisation of power

The current Nigerian network is unable to cope with the demands of population growth. Consequently, the government has privatised parts of the power sector to encourage investment, particularly in the sphere of transmission infrastructure. This has created market opportunities and chances for more joint ventures.

Energy infrastructure

Parts of the energy industry are still operating with dated equipment and technology. Rehabilitation, innovation and renewable energy schemes in the country are encouraged, and backed by international agencies including the African Development Bank. As such, they present valuable opportunities for UK companies.

In 2018, Nigeria was home to 58 start-ups, with an estimated $94.9 million raised, of which 75% went to fintech companies (Proshare, 2019). There have been many mergers and acquisitions in the financial services sector among banks and tech companies, reflecting a movement towards financial inclusion and e-commerce. The creative and entrepreneurial energy is a draw for angel investors, innovators and data processing firms who can tap into one of the country's major resources - human capital.

Close ties to the stock market

The close commercial relationship between the UK and Nigeria led to the London Stock Exchange Group establishing a partnership with its Nigerian counterpart in 2014. This lets Nigerian companies dual list on both exchanges. It allows UK businesses to diversify capital-raising activities and trade on both markets, rather than relying solely on the domestic market.

Capital Market Master Plan

The Nigeria Securities Exchange Commission's Capital Market Master Plan has led to significant changes in the market, with initiatives like the National Investors Protection Fund. This allows for more robust investor protection, to boost investor confidence.

Increased maintenance activity is required to improve Nigeria's infrastructure. The government is looking to use public and private partnerships to develop a range of programmes which will create opportunities for UK companies.

Increased public-private partnerships

The Public Private-Partnership (PPP) Department of the Nigerian Federal Ministry of Works has outlined plans for a number of projects in highways and other sectors. These are looking to attract both private sector and foreign direct investment (FDI).

Urbanisation

Nigeria's growing population is driving the need for more public amenity initiatives. A variety of building and site development projects offer UK businesses the opportunity to provide materials and equipment, as well as consultancy and project management services.

Openings in a variety of sectors

The infrastructure gap cuts across all segments of the Nigerian economy and environment. There are opportunities for UK firms in sectors ranging from energy, transport and urban development to healthcare, agriculture and waste management.

Although agriculture provides the main source of livelihood for most Nigerians, it hasn't contributed towards the country's GDP to a comparable level. However, with plentiful arable land and a climate suitable for growing many different types of crop, the sector's potential is significant.

Pro-investment government initiatives

The Nigerian government has set out its intention to reposition agriculture as the main sector to grow the economy. State governing bodies across the country have forged partnerships with local and international private sector companies to develop this plan.

Demand for UK goods and services

There's a continuing need in Nigeria for UK companies to provide innovative technology as well as specialist agricultural equipment, education and training.

Increases in finance for farmers

To increase access to finance for smallholder farmers, substantial funds have been set aside by the government to support them, at a single-digit maximum interest rate. The Anchor Borrower's Programme will enable them to invest in advanced farming equipment, storage facilities, and quality fertilisers – all of which could be provided by UK businesses.
Check for trade barriers
Trade barriers, such as tariffs or taxes, can raise costs, cause delays, or even stop you from exporting. Check for any issues that may impact your business when exporting.
Check duties and customs
Find information on how to export goods from the UK. View the duties, rules, restrictions, and the documents you need for your products.
Doing business in Nigeria
Tax and customs
The UK and Nigeria have signed a double taxation agreement, ensuring the same income is not taxed in more than one country.
The Nigerian Customs Service can provide information on import entry, valuation, rules of origin, prohibited items and clearance procedures.
VAT
The Nigerian federal government charges 5% VAT, while state governments impose an additional 5%.
If you're registered for VAT, it may be possible to zero-rate the goods you export to Nigeria, provided certain conditions are met.
Import duties
You'll need to pay excise duty on any alcohol, alcoholic drinks, energy products, electricity or tobacco products you send to Nigeria.
You are encouraged to use a reputable customs clearance agent familiar with the country's customs clearance formalities.
Regulations
Nigeria has very similar business and legal practices to the UK, and there are many laws and acts that provide a framework for businesses to operate in. These are regulated by a number of agencies in the country, including:
Nigeria Immigration Service (NIS)
Nigerian Corporate Affairs Commission
Nigerian Customs Service
Nigerian Federal Inland Revenue Service (FIRS)
Nigerian Investment Promotion Commission
Standards Organisation of Nigeria (SON)
Trade barriers
Check for any reported barriers to trading with Nigeria.
Report any trade barriers that are affecting your business so we can help fix them.
Protecting your business
Nigeria has implemented some protectionist measures, such as preference given to goods made in Nigeria and services for all oil and gas projects. There are a number of laws and regulatory bodies that specialise in different areas. It is therefore strongly recommended that UK companies entering into agreements in Nigeria take legal advice.
Intellectual property
Intellectual property (IP) rights are territorial. Rights granted in the UK do not provide protection elsewhere. You should consider getting IP protection abroad if you want to trade overseas or sell to overseas customers via the internet.
The Intellectual Property Office's International IP Service provides practical information to help you protect, manage and enforce your IP abroad. Further support can be accessed through the service's network of IP attachés. Based in key UK export markets, they provide guidance to British businesses on local IP matters.
Payment terms
Be wary of accepting cheques or credit for transactions, especially if you have not worked with the contact before. You may want to talk to a specialist about finance, including how to get paid in Nigeria, or you can contact the Department for Business and Trade (DBT) team in Nigeria.
Risks
Unfortunately fraud is prevalent in Nigeria, and UK businesses should carry out due diligence before embarking on any deals. Contact the DIT team in Nigeria if you're in any doubt about the trustworthiness of business contacts.
Next steps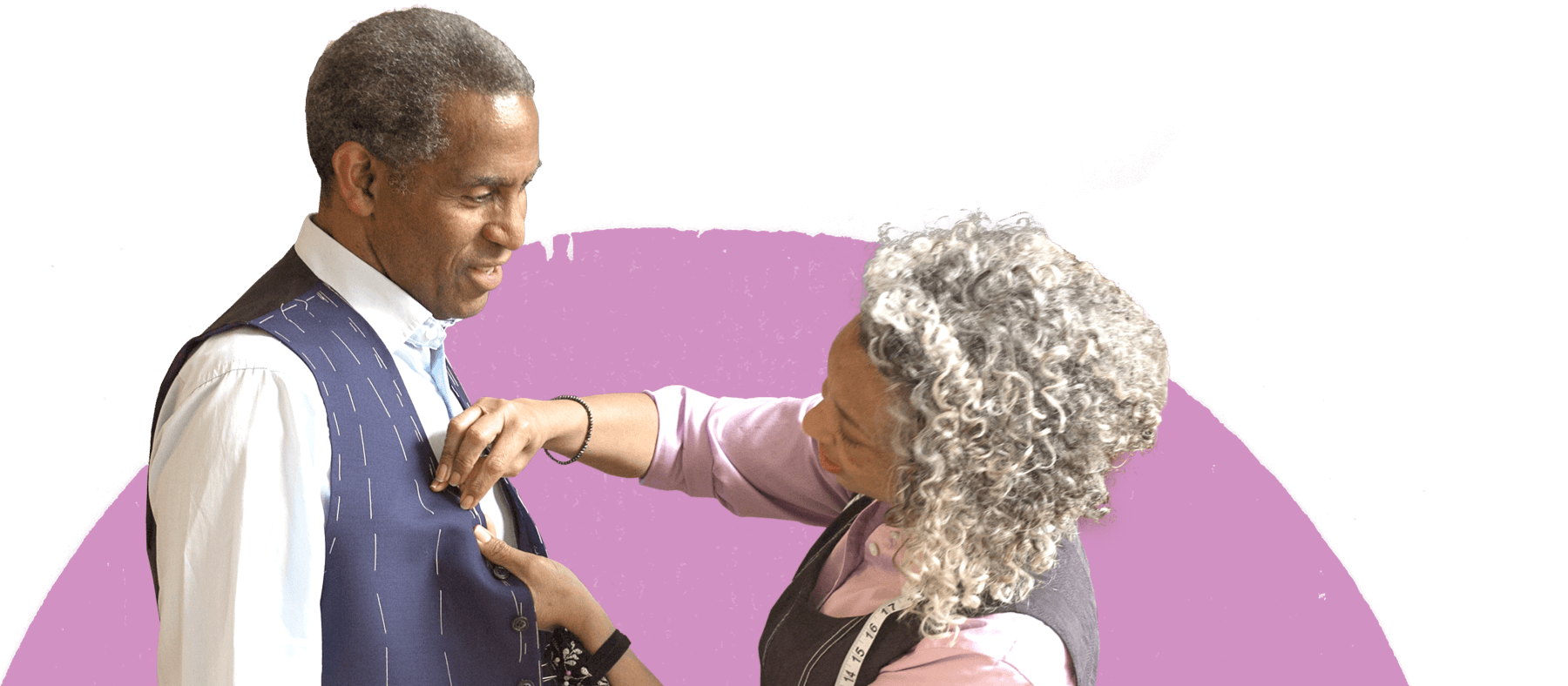 Get ready to do business abroad
Step-by-step lessons to accelerate your exporting ability.
Read more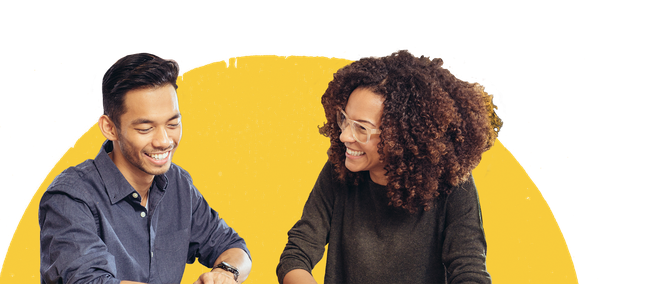 Find the answers to your exporting questions
Get instant help from our online services and how-to articles or contact our Export Support Service to access our wider network of support.
Find answers