Strong and vibrant West African economy
The Ivory Coast is a large economy in the West African Economic and Monetary Union (WAEMU). It is the world's top exporter of cocoa beans, raw cashew nuts and a net exporter of oil. Significant reforms are being implemented to broaden and strengthen the manufacturing sector and attract investment.
An appetite for working with the UK
The Ivory Coast and the UK signed an Economic Partnership Agreement in 2020 with the aim of maintaining and improving trade and economic relationships. Officials and businesses are keen to work with non-traditional business partners. Many who have collaborated with British businesses appreciate the benefits of British expertise, due diligence, technology, and a winning partnership.
Top five UK goods exported to Ivory Coast (The Republic of Côte D'Ivoire) , in the four quarters to the end of Q3 2023
| Goods | Value (£ million ) |
| --- | --- |
| Miscellaneous metal manufactures | 66.0 |
| General industrial machinery (intermediate) | 22.2 |
| Scientific instruments (capital) | 10.4 |
| Cars | 9.8 |
| Refined oil | 8.8 |
Source: ONS Trade in goods: country-by-commodity exports
Last updated: November 2023
Download the latest trade and investment factsheet for Ivory Coast (The Republic of Côte D'Ivoire).
Total import value (into the UK from Ivory Coast (The Republic of Côte D'Ivoire)) and export value (from the UK into Ivory Coast (The Republic of Côte D'Ivoire)) over time
| Year | Imports (£ million ) | Exports (£ million ) | Total trade (£ million ) |
| --- | --- | --- | --- |
| 2016 | 261.0 | 339.0 | 600.0 |
| 2017 | 286.0 | 323.0 | 609.0 |
| 2018 | 210.0 | 152.0 | 362.0 |
| 2019 | 248.0 | 247.0 | 495.0 |
| 2020 | 336.0 | 184.0 | 520.0 |
| 2021 | 419.0 | 237.0 | 656.0 |
| 2022 | 314.0 | 225.0 | 539.0 |
Source: ONS UK total trade: all countries, seasonally adjusted
Last updated: October 2023
Total trade is the sum of all exports and imports over the same time period.
Download the latest trade and investment factsheet for Ivory Coast (The Republic of Côte D'Ivoire).
Ivory Coast (The Republic of Côte D'Ivoire): at a glance
Want to see more on Ivory Coast (The Republic of Côte D'Ivoire)? Sign up for additional market data, content specific to your product or sector and to compare Ivory Coast (The Republic of Côte D'Ivoire) side by side with other markets.
Opportunities for exporters
The Ivory Coast is looking to industrialise and transform its economy to become an emerging country. To achieve this the government has made a number of reforms in various sectors to attract more investment. There are opportunities for UK companies across a broad range of industries. Our trade advisers in Ivory Coast have identified opportunities for UK businesses in the following sectors:
The Ivory Coast National Development Plan aims at using agricultural processing as the main lever for future prosperity and growth. Agricultural development has taken priority, the government has increased public spending and has a long-term sector development strategy to increase local transformation.

Demand for UK expertise and know-how

UK expertise is in demand to help deliver Ivory Coast's development strategy. There is demand for expertise in agri-technology, techniques to increase land productivity and value-added processing, with a focus on key sectors like cocoa, coffee, cashew, cotton, shea nuts, export fruits (bananas, pineapples, and mango's), rubber and palm oil.

Enabling environment

To promote the development of local transformation, the Ivory Coast has reformed its Investment Code and has set up facilitation measures for priority sectors. Whether it be cotton, cashew or cocoa, British businesses can be confident to find an accommodating environment and the required support.

Growing urbanism levels increases pressure on access to public services such as schools, hospitals, roads and affordable houses. In addition Ivory Coast plans to develop industrial infrastructure such as integrated industrial zones, to support its industrialisation strategy. The country has recently developed major projects in these areas.

Demand for UK expertise and innovation

UK businesses can provide innovative solutions to help Ivory Coast meet its objectives. In addition to seeking quality work, the government is interested in the technical support and skills transfer that UK businesses can offer. For example, British company NMS Infrastructure (NMSI) recently signed a €326 million contract to build 6 hospitals throughout the country.

Access to financing

Infrastructure investors have recently shown a strong interest for projects in Ivory Coast. As a result, there is a wide range of available financial instruments that UK businesses could have access to, while delivering a project in the country. Investors such as CDC, PIDG and Actis have expressed an increasing appetite for the country.

The government is implementing an ambitious plan to triple generation capacity and improve distribution networks by 2030. The country has traditionally based its energy supply on a combination of gas-fired generation and hydro-power. However, rising demand is driving the diversification of the country's energy mix. A strong electricity infrastructure has helped to provide a solid platform for growth in recent years.

An accessible market

The Ivory Coast is the first country in Sub-Saharan Africa to leverage the use of independent power producers for its electricity generation. This allows an easy access to the market to foreign companies. UK businesses have been involved in the energy sector in the country for decades and contribute to 30% of the existing electricity production capacity.

Opportunities in renewable energy

The Ivory Coast has ambitions to achieve 42% of its energy mix from renewable energy sources (including hydro-power) by 2030. Opportunities include wind, solar PV and solar home systems (including design, engineering and construction); biomass power plant, recycling and energy from waste; grid optimisation, electrical networks and metering.

Opportunities in oil and gas

The government is looking for assistance in the prospection and exploration of oil and gas reserves. In July 2021, major offshore oil and natural reserves were discovered, with estimation of 1.5 to 2 billion barrels of oil and 51 million cubic metres of gas. The government revised the oil code in 2015 to attract new investors through production sharing contracts. The country has 51 identified fields, of which 4 are producing, 26 are in exploration and 21 are still free or under negotiation.

The Ivory Coast has some of Africa's biggest mining potential and an array of natural resources that make it one of the more attractive investment opportunities on offer.

Attractive mining code

The government has one of the most attractive mining codes in the world, aimed at encouraging foreign investment in the sector.

Infrastructure development

Successful mineral diversification will require additional transport networks in Ivory Coast. Plans for a more robust regional rail network linking Ivory Coast, Burkina Faso and Benin promises opportunities for UK expertise. The expansion of Abidjan and San Pedro's ports and the creation of new power plants also provide a wide range of opportunities.
Check for trade barriers
Trade barriers, such as tariffs or taxes, can raise costs, cause delays, or even stop you from exporting. Check for any issues that may impact your business when exporting.
Check duties and customs
Find information on how to export goods from the UK. View the duties, rules, restrictions, and the documents you need for your products.
Doing business in Ivory Coast
The Ivory Coast and the UK signed an economic partnership agreement in 2020, which allows to maintain continuity in the trade relationship between both countries following the exit of the UK from the European Union.
Preparing to export
It's important to familiarise yourself with the tax and customs arrangements in Ivory Coast if you're exporting there. You're advised to contact the DIT team in Ivory Coast to help find tax and legal advisers before entering into agreements.
VAT
The value added tax (VAT) rate is 18%. Subject to certain restrictions, VAT is recoverable.
The rate is reduced to 9% for:
milk (except yogurt and other dairy products)
infants' milk and homogenised and composite preparation foods for infants
luxury rice
meat imported outside the Economic Community of West African States (ECOWAS)
pasta products that contain 100% durum wheat semolina
equipment designed for the production of solar energy
Customs duties
Import duties vary per product. 45% will be levied on tobacco products, 50% on cosmetic products
Customs duties rates range from 0% to 35%, depending on the classification of the imported goods according to the customs tariff.
Imported goods are also subject to
1% statistical duty
0.8% community solidarity levy
0.2% African Union import tax
0.5% community levy
18% VAT
Special taxes, depending on the nature of the imported goods, may apply, such as excise duties.
Trade barriers
Check for any reported barriers to trading with the Ivory Coast.
Report any trade barriers that are affecting your business so we can help fix them.
Operating in Ivory Coast
Ivory Coast offers significant opportunities for UK businesses and is a market worth exploring. However, you should ensure you are aware of the challenges and risks involved, and seek legal advice where necessary.
Intellectual property
Intellectual property (IP) rights are territorial. Rights granted in the UK do not provide protection elsewhere. You should consider getting IP protection abroad if you want to trade overseas or sell to overseas customers via the internet.
The Intellectual Property Office's International IP Service provides practical information to help you protect, manage and enforce your IP abroad. Further support can be accessed through the service's network of IP attachés. Based in key UK export markets, they provide guidance to British businesses on local IP matters.
Setting up a business
The Centre de Promotion des Investissements en Ivory Coast (CEPICI) is the government department that supports investors wishing to work in the Ivory Coast. It's a one-stop shop for setting up a business in the country and can help in areas such as business registration, managing disputes and public and private investment opportunities.
Unique challenges of the market
Though an attractive market for doing business, the Ivory Coast presents some unique challenges. These include a shortage of skilled workers, corruption and high levels of poverty, resulting in limited purchasing power. UK businesses may also struggle with insufficient and unreliable market data and uncertainty of legal protection due to an inefficient court system.
Next steps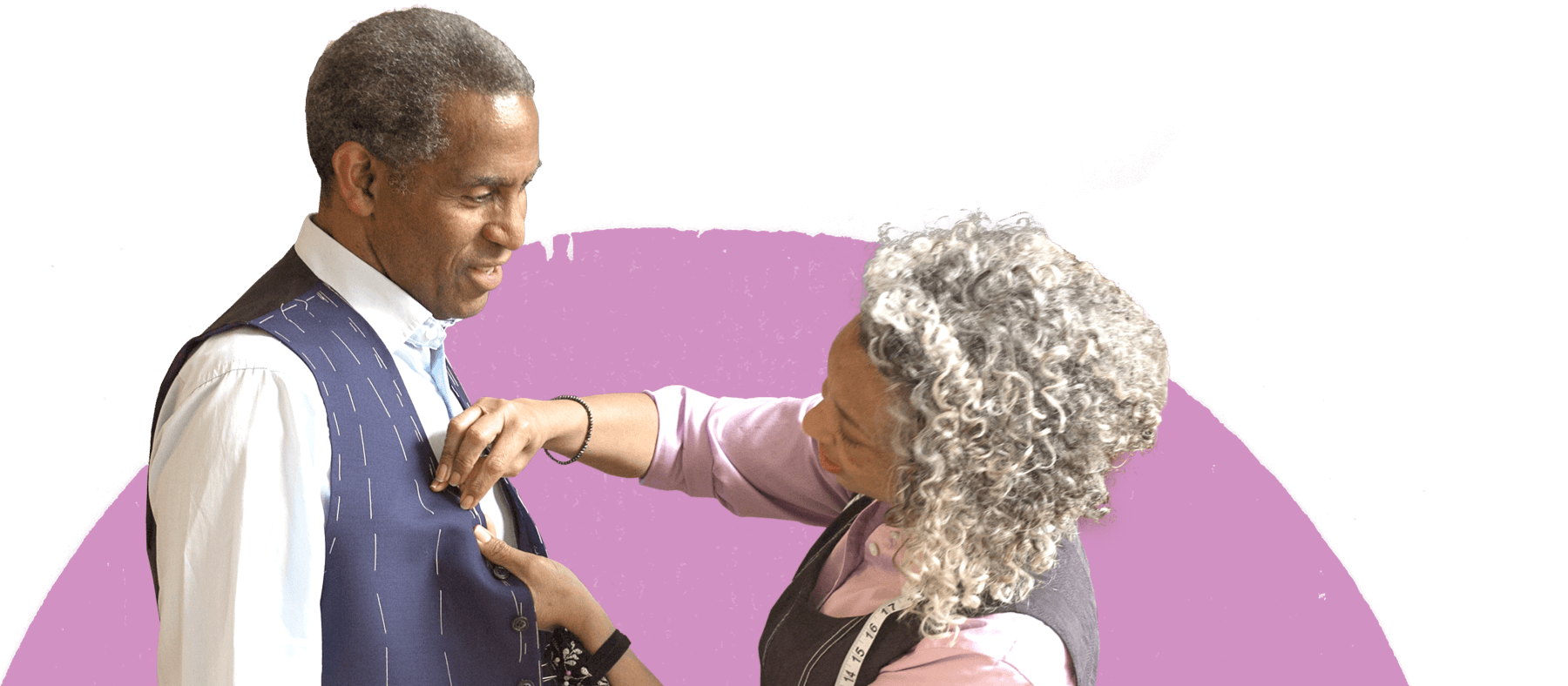 Get ready to do business abroad
Step-by-step lessons to accelerate your exporting ability.
Read more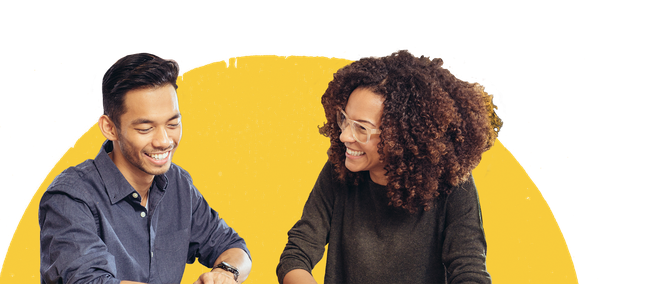 Find the answers to your exporting questions
Get instant help from our online services and how-to articles or contact our Export Support Service to access our wider network of support.
Find answers