Ease of doing business
Hong Kong has its own currency, political and legal systems. There is free movement of capital, talent, goods and information and no restrictions on foreign ownership. Its free trade status and easy customs procedures also make it easier for businesses and companies to operate.
Regional connectivity
Hong Kong's links to international markets within Asia also make it attractive for re-exporting. With a third of all UK exports to China coming to and through Hong Kong and many regional headquarters based there, opportunities to sell to the wider Asia region are extensive.
Breadth of opportunities
From sustainable technologies to food and drink, medical devices to luxury brands, Hong Kong is a market offering opportunities across many industries. Ongoing and future infrastructure projects present consultancy and design work whilst creative and cultural exchange offer plenty of scope to harness UK expertise.
Top five UK goods exported to Hong Kong, China , in the four quarters to the end of Q3 2023
| Goods | Value (£ billion ) |
| --- | --- |
| Unspecified goods | 4.8 |
| Mechanical power generators (intermediate) | 3.3 |
| Jewellery | 0.4 |
| Non-ferrous metals | 0.3 |
| Miscellaneous electrical goods (intermediate) | 0.3 |
Source: ONS Trade in goods: country-by-commodity exports
Last updated: November 2023
Download the latest trade and investment factsheet for Hong Kong, China.
Total import value (into the UK from Hong Kong, China) and export value (from the UK into Hong Kong, China) over time
| Year | Imports (£ billion ) | Exports (£ billion ) | Total trade (£ billion ) |
| --- | --- | --- | --- |
| 2016 | 9.0 | 10.2 | 19.2 |
| 2017 | 9.5 | 11.8 | 21.3 |
| 2018 | 9.9 | 12.7 | 22.6 |
| 2019 | 10.2 | 13.3 | 23.5 |
| 2020 | 10.9 | 13.2 | 24.0 |
| 2021 | 11.8 | 13.6 | 25.4 |
| 2022 | 10.5 | 18.6 | 29.1 |
Source: ONS UK total trade: all countries, seasonally adjusted
Last updated: October 2023
Total trade is the sum of all exports and imports over the same time period.
Download the latest trade and investment factsheet for Hong Kong, China.
Hong Kong, China: at a glance
Want to see more on Hong Kong, China? Sign up for additional market data, content specific to your product or sector and to compare Hong Kong, China side by side with other markets.
Opportunities for exporters
There are opportunities for UK companies across a broad range of industries. Our trade advisers in Hong Kong, China have identified particular opportunities for UK businesses in the following sectors:
The government has been investing heavily in education, making continuous improvement in the school curriculum and enhancing the quality and effectiveness of education. Estimated government expenditure on education amounts to HK$114.7 billion in 2023 to 2024, accounting for 15.1% of total estimated government expenditure, and is 7.3% or $7.8 billion higher than the 2022 to 2023 revised estimate.

Demand for learning and teaching supplies

Hong Kong has over 70 international schools including 8 British-style international schools which generally operate on self-financing basis. The international schools are receptive on collaborating with the UK to source various types of learning and teaching supplies. The opportunity for international school partnerships also extend to the Greater Bay Area.

Demand for international collaborations

Hong Kong hosts the annual Learning and Teaching Expo. This event provides educational buyers with the opportunity to find innovative educational solutions, in particular AI, machine learning and immersive technologies from the UK. There are a number of local education distributors who can bring UK learning and teaching supplies into local schools.

An international platform for UK providers

Local universities are keen to explore partnerships with UK universities in R&D and joint programmes. There are opportunities for UK universities that offer in-demand programmes such as AI, digital transformation, environmental, social, governance (ESG), and fintech at undergraduate and postgraduate level.

Hong Kong serves as a gateway to the vast and rapidly growing markets of mainland China and the Asia-Pacific region. Its proximity to major economies and its established position as an international financial centre make it an ideal launch pad for your fintech venture.

Access to capital

Hong Kong has a deep pool of investors, including venture capital firms, private equity funds, and angel investors, who are actively seeking investment opportunities in the fintech sector. The city's vibrant financial market and strong investor community provide fintech startups with access to capital and opportunities for growth.

Supportive regulatory environment

The Hong Kong Monetary Authority (HKMA) and the Securities and Futures Commission (SFC) have implemented initiatives to encourage innovation and ensure the stability and security of the financial system. The government has also launched regulatory sandboxes and introduced various licensing schemes to facilitate the growth of fintech companies.

Highly skilled talent pool

Hong Kong has a diverse and highly skilled talent pool, with professionals experienced in finance, technology, and business. The city's universities and educational institutions offer programs specifically tailored to fintech, ensuring a pipeline of talent equipped with the necessary skills for the industry.

Hong Kong is a leading global market for food and beverages. The demand for imported food and drink is huge due to limited local production and diverse consumer needs. Hong Kong is also an ideal test market for exporters looking to enter mainland China and neighbouring Asian markets.

High demand for imported gourmet products

Hong Kong is a sophisticated and mature market with a high demand for gourmet products. The affluent consumer base are price-conscious but are willing to spend more on new products and high quality items. British products are highly regarded by Hong Kong consumers, therefore exporters are encouraged to showcase the fact that their goods are 'Made in the UK'.

Rising demand for healthy, organic, and functional foods

Growing awareness of health and sustainability has driven demand for healthy, organic and functional foods. In 2021, organic packaged food and beverages in Hong Kong recorded a value growth of 1.6%, amounting to £73.4 million. Opportunities for UK food and drink producers include innovative meat-free protein products, free-from, natural and organic products as well as meat and poultry.

Growing e-commerce market

The e-commerce market of post-pandemic Hong Kong has been growing rapidly. Consumers enjoy greater flexibility and variety when shopping and many have become more confident in the quality and authenticity of products available online. Online retailers are also open to partnerships with international or country brands to meet the demands of local consumers.

Hong Kong's Hospital Authority (HA), is a statutory public body providing 90% of acute care and 30% of community care. Public healthcare, heavily subsidised by the government, consists of 43 public hospitals and 73 general out-patient clinics. Private healthcare where price depends on insurance packages consists of 13 hospitals.

Government's continuous commitment

Hong Kong's government has allocated HK$10 billion from the 'InnoHK budget' for global research collaboration in health and artificial intelligence robotics clusters. Over HK$150 billion has been invested for grants, venture funds, tax incentives, and R&D cash rebates in the last 5 years.

Huge healthcare service demand

Ageing population and long hospital waiting time, together with prevalence of chronic illness and mental health problems, has impacted hospital operation. The government published the Primary Healthcare Blueprint in 2022 to allow more resources into the private sector and provide more holistic care. This offers opportunities for the UK businesses.

Opportunities in the Greater Bay Area

The Greater Bay Area (GBA) presents enormous opportunities for healthcare businesses. Hong Kong-registered drugs and medical devices used in Hong Kong public hospitals can be used in designated healthcare institutions operating in the GBA with certain approvals. Up to January 2023, 23 drugs and 13 medical devices have been approved through the measure.

Hong Kong has strong digital R&D capabilities and talent, excellent technological infrastructure, world-class universities, robust intellectual property protection and a low tax regime. The city is uniquely positioned to provide UK companies with access to the mainland China market through the GBA's science and technology cluster, which ranks second largest globally.

Access to a thriving tech ecosystem

Hong Kong has a rapidly growing and dynamic tech sector, with a strong focus on innovation and entrepreneurship. By exporting to Hong Kong, UK companies can tap into this ecosystem and gain access to a range of resources, including funding, talent, and expertise. Hong Kong is home to a number of leading tech companies, industry associations, and research institutions, making it an ideal destination for UK companies looking to expand their reach in the innovation and technology (I&T) industry.

Demand for international collaboration in I&T development

The government's Innovation and Technology Development Blueprint set out a clear vision for Hong Kong's I&T development over the next 5 to 10 years. The focus is on new industrialisation, I&T talent, digital economy and smart city. It emphasises the importance of international collaboration and exchange. This creates opportunities for UK companies to partner with local firms and access the GBA and APAC market through Hong Kong's well-established business networks and infrastructure.

Opportunities in smart city development and I&T funding support

The government has recently invested over HKD$10 billion in I&T initiatives including R&D centres, AI, digital transformation and smart living technology. It provides various R&D and I&T funding support schemes, as well as numerous smart city projects to improve quality of life in areas such as smart mobility, smart living and smart environment. UK companies with expertise in internet of things (IoT), data analytics, AI and urban planning may find opportunities to participate in these initiatives.

Hong Kong's energy sector is heavily regulated tipping a fine balance between energy security and its environmental commitments. It is managed by 2 major companies namely the Hongkong Electric Company and CLP Power Hong Kong. The fuel mix for electricity generation in 2020 was comprised by 48% Natural Gas, 24% coal and 28% nuclear energy and renewables. Annual sales revenue accounted for HK$57 billion (£6.2 billion) in 2021.

Commitment to renewables

The government has committed to phasing down the use of coal and to realising the potential for 3 to 4% renewable energy in 2030. This is leading to series of new initiatives including offshore wind farms, waste-to-energy facilities (for example O-Park and T-Park) and a feed-in tariff (FiT) scheme encouraging installation of renewable energy systems notably photovoltaic cells.

Energy optimisation

There is a strong urge for commercial buildings to opt for energy saving solutions, as the segment accounts for 64% of electricity consumption. The requirement since 2012 for an energy audit of buildings every 10 years offers commercial opportunities resulting from the need to retrofit.

Hydrogen economy

Hong Kong is well placed to produce grey hydrogen where hydrogen has already taken 49% of the gas mix. In the future, the city will see a surged need for greener source through electrolysis at home or import, providing opportunities in hydrogen production, storage and optimisation.
Check for trade barriers
Trade barriers, such as tariffs or taxes, can raise costs, cause delays, or even stop you from exporting. Check for any issues that may impact your business when exporting.
Check duties and customs
Find information on how to export goods from the UK. View the duties, rules, restrictions, and the documents you need for your products.
Doing business in Hong Kong
Preparing to export
VAT
If you're registered for VAT in the UK, it may be possible to zero-rate the goods you export to Hong Kong, provided certain conditions are met.
Taxes
There is no sales tax in Hong Kong. It has one of the lowest tax rates, and simplest tax structures, in the world. There are only 3 direct taxes: on profits, salaries and property. None exceed 17% and there are multiple deductions.
The Inland Revenue Department gives clear instructions on payment and procedures relating to tax.
Standards and technical regulations
The Customs and Excise Department is responsible for consumer protection for goods, toys and children's products.
The Centre for Food Safety provides information on regulations relating to food and drugs labelling.
Pre-packaged foods must be labelled with mandatory nutritional information. Any nutritional claims about the contents must comply with the regulations. Food and formula consumed by children under the age of 36 months and food for special dietary uses are exempt.
Trade barriers
Check for any reported barriers to trading with Hong Kong.
Report any trade barriers that are affecting your business so we can help fix them.
Operating in
Intellectual property
Intellectual property (IP) rights are territorial and rights granted in the UK do not provide protection elsewhere. You should consider getting IP protection abroad if you want to trade overseas or sell to overseas customers via the internet.
The Intellectual Property Office provides practical information to help you protect, manage and enforce your IP abroad. Further support for British businesses can be found through a network of IP attachés, based in key UK export markets.
Business culture
Business culture in Hong Kong is quite similar to western culture. The official languages of Hong Kong are Chinese (Cantonese dialect) and English. English is widely spoken in the business world and in urban areas of Hong Kong. Sales and marketing material in English is generally sufficient, but in some cases, there may be advantages to having material prepared in Chinese.
Next steps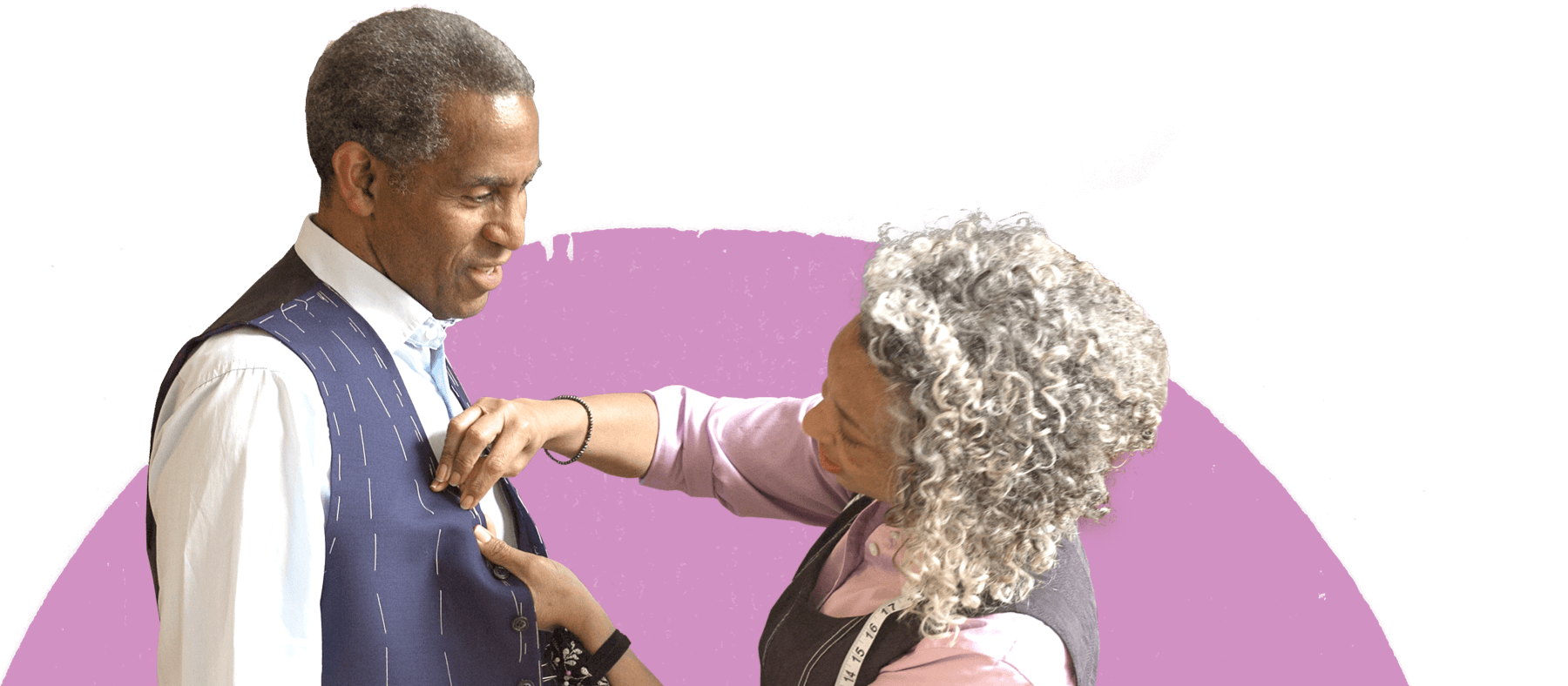 Get ready to do business abroad
Step-by-step lessons to accelerate your exporting ability.
Read more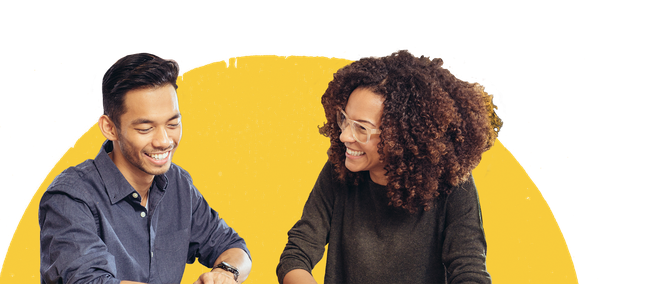 Find the answers to your exporting questions
Get instant help from our online services and how-to articles or contact our Export Support Service to access our wider network of support.
Find answers