Digital industry and economy
The digitisation of Germany's industry and economy will impact on all sectors and enhance opportunities associated with business models, manufacturing processes, digital marketplaces, future mobility and supply chains. There is demand in areas of UK strength such as food and drink, consumer goods, big data, artificial intelligence, cyber security and the internet of things.
Strong economic framework
Germany offers competitive tax regulations, investment incentives and a secure, highly developed political and economic framework. This is supported by an excellent infrastructure, a highly qualified workforce and a legal system that protects property and individual rights. Germany also host some of the largest international trade shows, where companies have access to German and international buyers.
Top five UK goods exported to Germany , in the four quarters to the end of Q3 2023
| Goods | Value (£ billion ) |
| --- | --- |
| Mechanical power generators (intermediate) | 3.1 |
| Aircraft | 2.8 |
| Cars | 2.8 |
| Crude oil | 2.1 |
| Medicinal & pharmaceutical products | 2.0 |
Source: ONS Trade in goods: country-by-commodity exports
Last updated: November 2023
Download the latest trade and investment factsheet for Germany.
Total import value (into the UK from Germany) and export value (from the UK into Germany) over time
| Year | Imports (£ billion ) | Exports (£ billion ) | Total trade (£ billion ) |
| --- | --- | --- | --- |
| 2016 | 74.6 | 49.5 | 124.1 |
| 2017 | 80.8 | 56.9 | 137.7 |
| 2018 | 80.9 | 56.4 | 137.3 |
| 2019 | 78.1 | 56.5 | 134.6 |
| 2020 | 66.8 | 50.1 | 116.9 |
| 2021 | 69.9 | 50.2 | 120.1 |
| 2022 | 80.0 | 57.4 | 137.4 |
Source: ONS UK total trade: all countries, seasonally adjusted
Last updated: October 2023
Total trade is the sum of all exports and imports over the same time period.
Download the latest trade and investment factsheet for Germany.
Germany: at a glance
Want to see more on Germany? Sign up for additional market data, content specific to your product or sector and to compare Germany side by side with other markets.
Opportunities for exporters
There are opportunities for UK companies across a broad range of industries. Our trade advisers in Germany have identified particular opportunities for UK businesses in the following sectors:
The convergence of manufacturing and tech along with the Internet of things (IOT) evolution , are presenting significant new opportunities for ICT companies.  Covid-19 has accelerated the demand for digital solutions. New growth areas are expected to be in AI, supply chain automation, IoT, cyber security, fintech and health tech.

Investment incentives

Germany offers investment incentives, ranging from cash incentives for the reimbursement of direct investment costs to incentives for labour and research and development.

SME sector

Germany has a very high performing SME sector, called the 'Mittelstand'. These companies are world leaders in their fields, but often need support with the challenges of digitalisation.

Drive to improve efficiency

German manufacturing companies are keen to make their factories more efficient. There are opportunities for UK companies specialising in data and technology to help improve the output of German plants.

The Automotive sector remains the strongest and most export-driven industry in Germany with a total turnover of €379.3 billion and an export volume of €243 billion in 2020. It's transition towards connected and autonomous vehicles, and clean mobility creates excellent opportunities for UK companies providing solutions in vehicle connectivity, mobility management, sustainable mobility, and battery technology development.

Investment in future mobility

German automotive companies are investing heavily to meet the transport needs of the future. Volkswagen is investing €30 billion until 2023. It aims to transform the business from a manufacturer to a 'future mobility' service provider. Other car makers are doing the same. They need new solutions to achieve this, presenting opportunities for UK companies.

Demand for UK skills

The biggest challenge German automotive companies are facing is the need for new software and engineering talent. The UK's reputation for high-end engineering and software skills is recognised in Germany. Automotive companies are also more open than ever to engaging in partnerships, rather than direct procurement.

Ties with the UK

The ties between the German and UK automotive industries run deep. Leading global players based in Germany have significant existing manufacturing ties to the UK, including VW, BMW, Ford, Daimler AG, Opel and Bosch. The UK automotive industry is close to home for German carmakers and respected for its business practice and innovation.

Germany is at the forefront of healthcare innovation. In this sophisticated and demanding market, the opportunity for companies providing innovative products and services is substantial.

Market size

Germany offers one of Europe's largest markets for healthcare and life sciences products. Health expenditure accounted for 11.9% of GDP in 2019 (German Federal Statistics Office, 2020). High market demand and Germany's strategic location make it a preferred choice for many international healthcare and life sciences companies preparing to expand.

Health technology

An increasing demand for healthcare services in Germany, combined with widespread digitisation and growing awareness of the importance of health and fitness, is paving the way for digital solutions in healthcare. Germany is also a world leader in medical technology and biotechnology, offering considerable opportunities for UK companies.

Pharmaceuticals

Germany presents significant opportunities in high quality pharmaceutical research, production and distribution. The country can offer unique benefits to UK companies in the pharmaceuticals sector, including direct access to internationally renowned scientists, outstanding research units, and major international markets.

There are significant growth opportunities in spirits, including low and non-alcoholic spirits, confectionery, sweet and savoury snacks, vegan, organic, free from and international products produced in the UK.

Growth in the online market

The German food and drink industry is highly competitive, but until now has also been relatively conservative in its operating models. The introduction of new technology and digitalisation has helped to change this and resulted in the number of imports from the UK increasing.

Increasing demand for goods from other countries

The German public is becoming more open to new tastes and flavours. Food and drink imports from the UK remain concentrated at the medium to high end of the market, but interest is growing steadily, enabling the range of products to increase.

Opportunities for specialist sectors

Specialist sectors such as vegan, organic and free from foods are becoming increasingly popular in Germany. There is a building demand for low and alcohol-free spirits, which reflects European trends. As in most European countries, the demand for private label products is increasing. This is visible throughout the supermarket chains and discounters. As the UK is one of the leading private label products manufacturers, there is considerable potential in this sector.

Germany is the largest consumer market in Europe, with a low unemployment rate and an affluent population. With an excellent logistics infrastructure both domestically and extending into neighbouring countries, Germany is well-located for distribution to Western, Central and Eastern Europe.

Growth due to innovative sales methods

E-commerce is growing fast in Germany, especially among consumers aged 50 plus; a major group with strong purchasing power. Demand is also increasing in mobile commerce, social media shopping and innovative omnichannel sales solutions.

World-leading trade fairs

Germany hosts some of the world's largest trade fairs across all consumer sectors. Just some examples include streetwear and sustainable fashion at Berlin Fashion Week, living, dining and giving at Ambiente Frankfurt, jewellery and luxury at Inhorgenta Munich and child and baby at Kind und Jugend Cologne.

High-potential products

Major growth areas in the 2020s are homewares and interiors, personal care and cosmetics, and DIY and gardening.

Germany is the EU's largest market contributing 21% to GDP. The new government will increase the target for renewables from 65% to 80% by 2030 with impressive growth trajectories for offshore wind, hydrogen and solar. This is fertile ground for UK exporters.

Growth potential for offshore wind

Offshore wind will increase from 20GW to 30GW by 2030, 40GW in 2035, and 70GW in 2045. Upcoming opportunities include marine geophysical, geotechnical and environmental survey services, design planning and engineering services, CTVs, SOVs, logistic and transport services. There will also be opportunities in remote and autonomous technological solutions enabling condition monitoring and maintenance and blade recycling.

Hydrogen

German H2 strategy envisages 5 Gigawatts (GW) of generating capacity by 2030, plus 5 GW by 2035 to 2040 latest. A new supply chain and innovative solutions are required to replace the fossil resource in ~217 Terrawatt power for industry alone. €9bn funding (€2bn dedicated to R and D) are allocated to build it.

Photovoltaic and solar thermal

New developments in photovoltaic and solar thermal opportunities are emerging due to targeted expansion of solar power to around 200GW by 2030, compared to 54GW installed capacity in Q4 2020. In future, solar power installation will become mandatory on commercial property, and encouraged on domestic building
Check for trade barriers
Trade barriers, such as tariffs or taxes, can raise costs, cause delays, or even stop you from exporting. Check for any issues that may impact your business when exporting.
Check duties and customs
Find information on how to export goods from the UK. View the duties, rules, restrictions, and the documents you need for your products.
Doing business in Germany
Preparing to export
VAT
The standard rate of VAT in Germany is 19%. Convenience goods and day-to-day services are charged at 7%. Some services including banking, healthcare and non-profit work are VAT exempt.
Packaging and labelling
Packaging has a strong influence on German consumers and informs how they choose products. It is important to check that your packaging is to German tastes. Please also see the German Packaging Act for guidance.
EU standards apply to packaging. For more information see the 'Check how to export goods' guidance.
Labelling should be translated into German. Certain products, such as food and textiles, have specific labelling requirements.
Payment terms
Standard payment terms for business-to-business transactions are 60 days and 30 days for public authorities. You can claim late payment interest when terms are not met.
Services regulations
Information on rules for selling services and business travel to Germany is available on gov.uk
Trade barriers
Check for any reported barriers to trading with Germany.
Report any trade barriers that are affecting your business so we can help fix them.
Operating in Germany
Routes to market
In a stable and secure market, there's a wide range of routes to market.
Options which may work well for you are:
Using local agents or distributors is an effective way to develop a presence in Germany due to the size of the market. German is the language of business and fluency is a major advantage for your company when using local partners.
Due to the relative closeness of the market, direct sales are possible. However, the need for German language skills should be considered. Ensuring full coverage of the whole market could be a challenge.
Selling online or through e-marketplaces may be a good option for your company. It's relatively cheap and easy to deliver products into Germany. DIT can suggest online marketplaces to help you get started. DIT's E-Exporting Programme can also help.
The British Chamber of Commerce in Germany is a useful source of further information on routes to market in Germany.
You can find more useful information on the Germany Trade and Invest and
German-British Chamber of Industry & Commerce websites.
Business culture
German firms are often family-owned and take a longer-term view. They value personal relationships highly.
Often businesses will not necessarily go for best price, but for long-term shared vision or relationship.
Business people will be well prepared for meetings, and will have carefully researched your products and services.
Intellectual property
Intellectual property (IP) rights are territorial and rights granted in the UK do not provide protection elsewhere. You should consider getting IP protection abroad if you want to trade overseas or sell to overseas customers via the internet.
The Intellectual Property Office provides practical information to help you protect, manage and enforce your IP abroad. Further support for British businesses can be found through a network of IP attachés, based in key UK export markets.
Next steps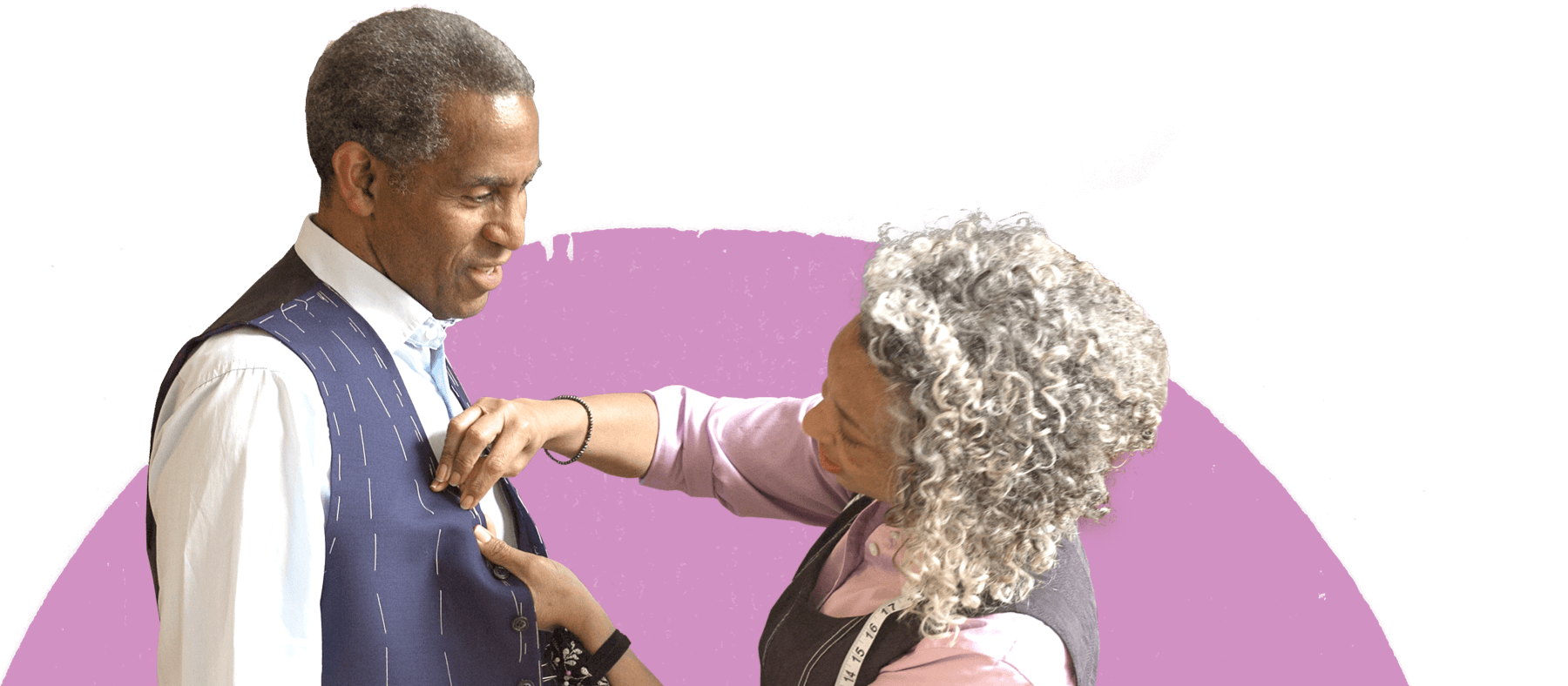 Get ready to do business abroad
Step-by-step lessons to accelerate your exporting ability.
Read more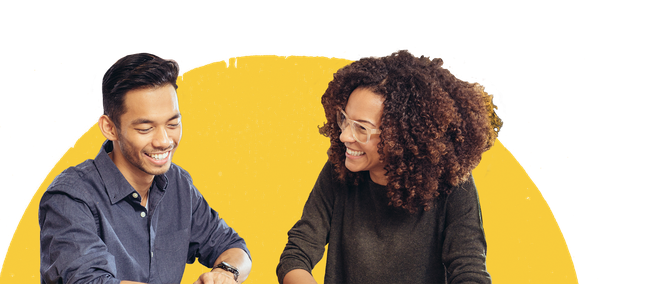 Find the answers to your exporting questions
Get instant help from our online services and how-to articles or contact our Export Support Service to access our wider network of support.
Find answers