New UK-Australia Free Trade Agreement
---
How to Utilise the FTA
---
The UK has signed a Free Trade Agreement (FTA) with Australia which will make exporting to Australia cheaper, faster and more secure for UK businesses.
Benefits include:
more flexible rules of origin when exporting goods that are better suited to modern supply chains
equal treatment and improved business environment for UK businesses operating in Australia
easier travel rules for UK businesspeople wishing to deliver services in Australia
Some of the provisions in the new FTA will apply automatically, whilst others may require you to take action first before you can benefit. The action(s) you will need to take also depends on the type of goods or services you are selling.
Free Trade Agreements explained
Your guide to take advantage of the UK's other free trade agreements.
Additional Support
Find your local trade office and see if you qualify for support from a dedicated international trade advisor.
Contact the Export Support Service for additional help along your export journey.
Also, the UK concluded negotiations to join the Comprehensive and Progressive Agreement for Trans-Pacific Partnership (CPTPP) on 31 March 2023 and signed the Protocol of Accession on 16 July 2023. Australia is a member of the CPTPP.
Top five UK goods exported to Australia , in the four quarters to the end of Q3 2023
| Goods | Value (£ million ) |
| --- | --- |
| Cars | 976.5 |
| Medicinal & pharmaceutical products | 384.9 |
| Specialised machinery (capital) | 337.1 |
| Other manufactures (consumer) | 319.9 |
| General industrial machinery (capital) | 275.9 |
Source: ONS Trade in goods: country-by-commodity exports
Last updated: November 2023
Download the latest trade and investment factsheet for Australia.
Total import value (into the UK from Australia) and export value (from the UK into Australia) over time
| Year | Imports (£ billion ) | Exports (£ billion ) | Total trade (£ billion ) |
| --- | --- | --- | --- |
| 2016 | 4.9 | 9.6 | 14.5 |
| 2017 | 5.5 | 10.9 | 16.4 |
| 2018 | 5.0 | 11.4 | 16.4 |
| 2019 | 6.8 | 11.1 | 17.9 |
| 2020 | 4.9 | 9.2 | 14.1 |
| 2021 | 4.4 | 11.5 | 15.9 |
| 2022 | 4.7 | 12.3 | 17.1 |
Source: ONS UK total trade: all countries, seasonally adjusted
Last updated: October 2023
Total trade is the sum of all exports and imports over the same time period.
Download the latest trade and investment factsheet for Australia.
Australia: at a glance
Want to see more on Australia? Sign up for additional market data, content specific to your product or sector and to compare Australia side by side with other markets.
Opportunities for exporters
Opportunities exist for UK companies across a wide range of sectors, including financial services and fintech, technology, cyber security and infrastructure.
Australia has a 9.5 trillion Australian dollars financial sector which equates to almost 5 times Australia's GDP (Australian government). Australia is ranked in the top 10 nations for fintechs according to Global Fintech Index City Rankings 2020, with strong fintech adoption. This presents opportunities for UK fintech companies as Australian financial institutions look to evolve their businesses.

Fintech Bridge

The UK and Australia signed a Fintech Bridge agreement in 2018, which simplifies access for UK companies and provides a framework to harmonise fintech policies. Both governments have committed to providing support for UK fintech firms selling products and services in Australia.

Open banking

The UK and Australia have also agreed to co-operate on developing their respective open banking regimes. This is an important step towards improving market access for new third-party providers of financial services.

Demand for UK expertise

The UK is recognised as the world-leading fintech hub and a source of expertise in Australia. A number of UK companies have already achieved success in Australia, including Revolut, Transferwise, TrueLayer and Recordsure.

Australia is a great strategic location for UK tech companies looking to expand, because of its significant research infrastructure, its highly-skilled workforce and the strong reputation of British technology.

High demand

Digital transformation of government organisations and businesses is driving demand. There are opportunities in ICT, the 'internet of things' (IoT), big data, artificial intelligence (AI), automation, blockchain, systems integration, cloud computing, smart tech, cleantech and agritech.

Strong tech ecosystem

Australia is ranked 1st globally for technological readiness (Economist Intelligence Unit, 2018). Its business-friendly environment and willingness to innovate make it an attractive destination for UK tech companies seeking to sell their services or form partnerships with Australian companies.

Highly skilled workforce

Australia can offer UK companies a smart, multicultural workforce with an enterprising mindset and the skills to promote innovation and grow international business.

By 2029, Australia's State and Federal governments are expected to have invested over 100 billion Australian dollars in transport infrastructure, through its rolling infrastructure plan. Projects include a new inland railway, a new Western Sydney Airport and metros for Sydney and Melbourne.

Rail projects

Australian rail projects align strongly with UK expertise. There is demand for technologically advanced systems, products and services in areas such as consulting, engineering design, system and power engineering, signalling, digital systems, construction equipment, operational products, project management and delivery. A proposed memorandum of understanding between the Rail Industry Association and the Australasian Rail Association will also open up opportunities.

Airport infrastructure

Construction of Western Sydney International Airport is now underway. Set to open in 2026, the airport is expected to generate economic activity, provide employment opportunities and meet Sydney's growing aviation needs. There is high demand for international expertise across the airport construction supply chain.

Urban regeneration and smart cities

Despite the impact of the pandemic, Australia's population is projected to grow considerably over the coming decades, transforming cities in the eastern states and spurring demand for high density and affordable housing developments and urban regeneration. UK experience in urban planning and the roll out of smart technology, architecture and design, consulting, construction, project management and delivery would be welcomed.

Australia's e-commerce market is large and expected to continue to grow over the coming years. There are considerable opportunities for UK businesses to sell online to Australian consumers.

Ready pool of online buyers

The majority of Australian consumers are now shopping online, and e-commerce sales are expected to continue to grow exponentially.

New e-marketplaces

New marketplaces have unlocked more opportunities for UK retailers to sell online in Australia, including Amazon Australia and Catch.com.au.

High demand for UK brands

UK brands are highly regarded in Australia and Australian consumers have a strong recognition of and appetite for UK brands that are of high quality, unique and exclusive to the UK.

Australia is emerging as an advanced cyber nation with the sector worth 2 billion Australian dollars and projected to triple to 6 billion dollars by 2026 (Australian Cyber Security Growth Network, 2021). As a result of increased government prioritisation and a rising threat-environment, Australia is providing funding and support to promote market growth and improve national cyber resilience.

High demand for cyber technology

In 2020, Australia spent £3.1 billion on cyber security from local and international providers, a figure projected to increase to £4.3 billion by 2024 (Australian Cyber Security Growth Network, 2021). Australia's 2020 Cyber Security Strategy is backed by a £919 million federal funding envelope (Cyber Enhanced Situational Awareness Response Package) to increase cyber security preparedness, unlocking opportunities for UK companies.

Increased government funding and investment

The Australian Defence Department investment in IT and cyber will reach £11 billion over the next decade as part of its Force Structure Plan. State governments are also adopting cyber capability, deploying its own Digital Restart Funds and Digital Future Now initiatives to secure existing systems and deploy new technology.

Private sector growth opportunities

Australia presents opportunities for cyber integration across healthcare, advanced manufacturing, supply chain, critical national infrastructure, oil and gas, and financial and professional. Collaboration in the sector is also high with many start-ups partnering on product and service delivery solutions.
Check for trade barriers
Trade barriers, such as tariffs or taxes, can raise costs, cause delays, or even stop you from exporting. Check for any issues that may impact your business when exporting.
Check duties and customs
Find information on how to export goods from the UK. View the duties, rules, restrictions, and the documents you need for your products.
Doing business in Australia
Preparing to export
VAT
You can zero-rate the sale of goods exported to Australia. You must get evidence that the goods were exported and keep it as part of your records. There's also a 10% tax on the sale of most goods and services.
Find more information on VAT in non-EU markets.
Corporate tax
The corporate tax rate in Australia is 30% for income after July 2015, or 28.5% if you are a small to medium size business.
Read more about corporate tax in Australia.
Import regulations
The Australian Border Force regulates all goods imported into Australia. You'll need to provide import declarations and documents and pay all relevant duties and taxes.
You should check you've paid excise duty on any alcohol, fuel, tobacco or other excise equivalent products you send to Australia.
Quarantine regulations
Australia's biosecurity measures aim to prevent disease and pests entering the country through a strict inspection or treatment regime. There's little you can do if your shipment encounters quarantine issues at Australian customs.
Check whether your goods are subject to biosecurity import conditions in Australia and its external territories.
Product standards
Though Australia has adopted international standards where possible, there are Australian standards with no international equivalent which may require your product to be modified, or impact how your product enters the market.
Check Australia's voluntary standards, mandatory standards and codes of practice to make sure you're meeting legal requirements for products.
Packaging and labelling
Packaging must meet Australian consumer health and environmental legislation. There are specific labelling requirements for:
chemical products
cosmetics
electronic goods
foodstuffs
most therapeutic products
All labelling must use the metric system.
You can read guidance on food labelling from Food Standards Australia New Zealand (FSANZ).
Trade barriers
Check for any reported barriers to trading with Australia.
Report any trade barriers that are affecting your business so we can help fix them.
Operating in Australia
Please refer to UK government's travel advice on Australia for more information on working and living in the country.
Intellectual property
Intellectual property (IP) rights are territorial and rights granted in the UK do not provide protection elsewhere. You should consider getting IP protection abroad if you want to trade overseas or sell to overseas customers via the internet.
The Intellectual Property Office provides practical information to help you protect, manage and enforce your IP abroad. Further support for British businesses can be found through a network of IP attachés, based in key UK export markets.
View guidance on IP in Australia on GOV.UK.
Payment terms
Payment conditions should be set out in your contract and must be factored into prices. For business-to-business transactions these can range from immediate payments on receipt of goods (often with a negotiated small discount) to a negotiated 60-day payment. You need to use secure terms of payment in Australia through a letter of credit, cash, or partial payment in advance.
Logistical challenges
Australia's sheer size and distance from the UK means you may face challenges around:
travelling (24 hours from the UK by plane)
the time and money needed to ship or send goods
the time difference (7 to 11 hours ahead of the UK)
vast distances between states and cities within the country
Business culture
It's important to note that Australians are informal in their business interactions. First-name terms tend to be the norm in most business situations. Directness and plain speaking are valued.
Next steps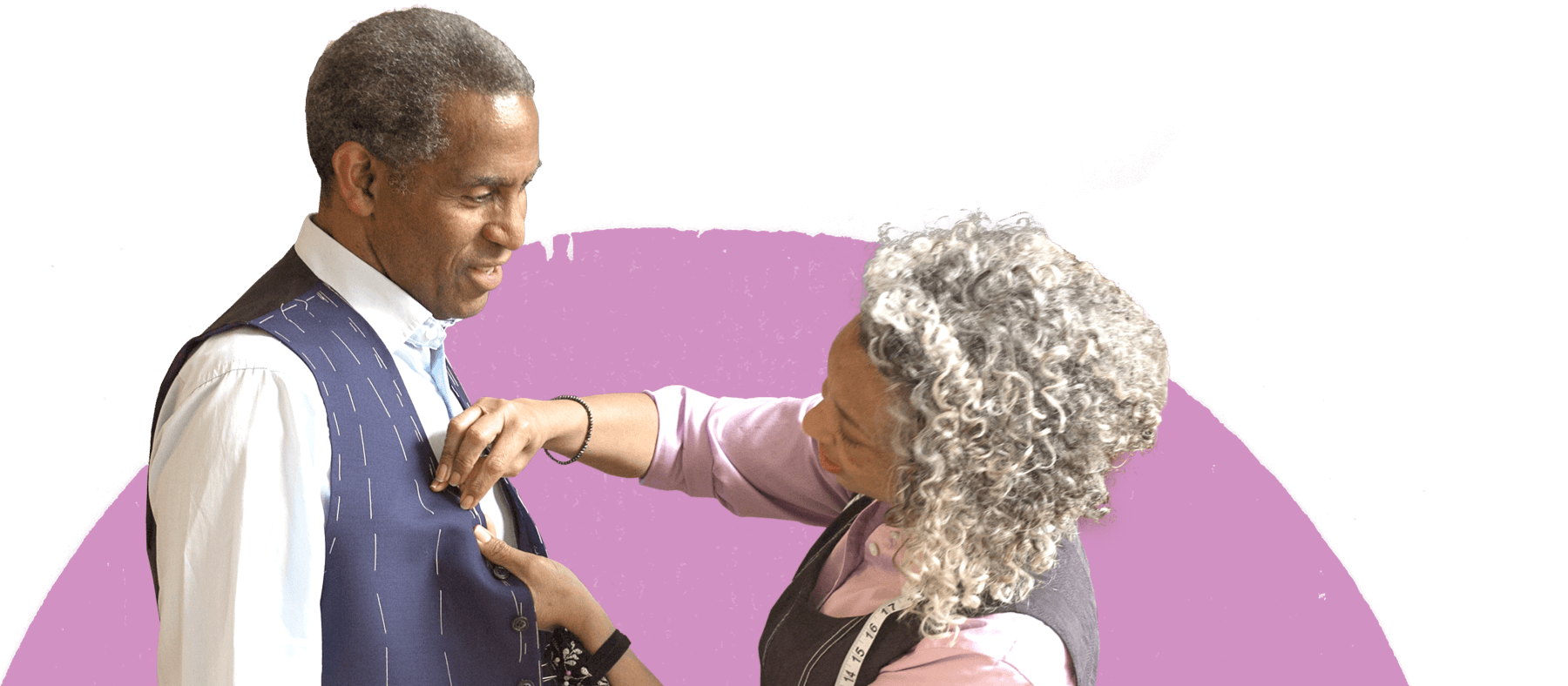 Get ready to do business abroad
Step-by-step lessons to accelerate your exporting ability.
Read more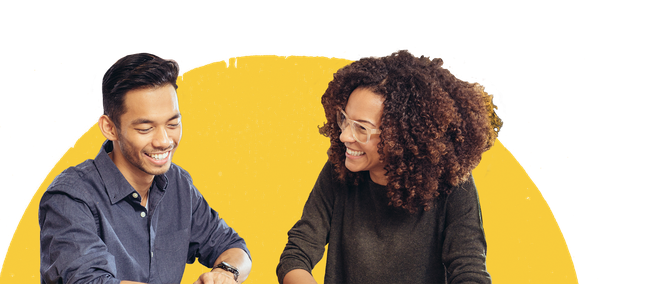 Find the answers to your exporting questions
Get instant help from our online services and how-to articles or contact our Export Support Service to access our wider network of support.
Find answers