UK-Mexico Trade Continuity Agreement
In May 2022, negotiations launched on a new UK-Mexico free trade agreement (FTA). The deal seeks to make exporting goods and services online smoother and help British businesses expand more quickly. Read our latest updates for more information on the status of this agreement and how it may benefit your business.

Also, the UK concluded negotiations to join the Comprehensive and Progressive Agreement for Trans-Pacific Partnership (CPTPP) on 31 March 2023 and signed the Protocol of Accession on 16 July 2023. Mexico is a member of the CPTPP.
Strategic gateway
Mexico is a strategic gateway, to both the US and Canada and the rest of Latin America. The US-Mexico-Canada Agreement (USMCA) entered into force on 1 July 2020. Replacing NAFTA, this new agreement widens Mexico's corridor of commerce with the largest consumer market in the world.
Large and youthful market
Mexico's market is about the same size as the whole of western Europe with a population of over 120 million. It is a young nation, with 50% of the population under 28 years old (World Bank, 2020; World Population Review, 2020). The expanding population means demand for imports is set to grow.
Top five UK goods exported to Mexico, in the four quarters to the end of Q1 2023
| Goods | Value (£million) |
| --- | --- |
| Medicinal & pharmaceutical products | 199.2 |
| Beverages | 151.7 |
| Cars | 131.7 |
| Iron & steel | 83.7 |
| Organic chemicals | 75.4 |
Source: ONS Trade in goods: country-by-commodity exports
Last updated: July 2023
Download the latest trade and investment factsheet for Mexico.
Total import value (into the UK from Mexico) and export value (from the UK into Mexico) over time
| Year | Imports (£billion) | Exports (£billion) | Total trade (£billion) |
| --- | --- | --- | --- |
| 2016 | 1.9 | 2.2 | 4.1 |
| 2017 | 2.3 | 2.6 | 4.9 |
| 2018 | 2.4 | 2.5 | 4.8 |
| 2019 | 2.8 | 2.5 | 5.3 |
| 2020 | 1.8 | 2.0 | 3.8 |
| 2021 | 1.9 | 1.9 | 3.8 |
| 2022 | 2.3 | 2.5 | 4.8 |
Source: ONS UK total trade: all countries, seasonally adjusted
Last updated: July 2023
Total trade is the sum of all exports and imports over the same time period.
Download the latest trade and investment factsheet for Mexico.
Mexico: at a glance
Want to see more on Mexico? Sign up for additional market data, content specific to your product or sector and to compare Mexico side by side with other markets.
Opportunities for exporters
There are opportunities for UK companies across a broad range of industries. Our trade advisers in Mexico have identified particular opportunities for UK businesses in the following sectors:
Mexico´s proximity to the United States, the world's largest vehicle importer, and government incentives, make the country a great manufacturing location for the automotive industry. Mexico's strong network of free trade agreements make it also attractive as an export base for UK advanced engineering companies.

Advanced engineering

Mexico's major manufacturing industries include automotive, aerospace, domestic appliances, medical devices and electronics. Machinery is one of the UK's biggest categories of exports to Mexico. Over 80% of machine tools and manufacturing equipment is imported from other countries. Industry 4.0. is fast growing and in demand across sub-sectors such as: digitalisation of industrial processes, robotics, smart technologies and clean tech.

Automotive

Mexico is a leading producer of heavy and light vehicles and autoparts and a main supplier of these to the US. It produces 4 million cars annually, is the 6th largest automotive producer in the world, and ranks 1st in Latin America. This represents opportunities for UK companies within the supply chain in Mexico, as there is appetite for innovating machinery and industrial solutions (AMIA, Mexican Association of the Automotive Industry, 2020).

US-Mexico-Canada Agreement (USMCA)

USMCA is set to increase investments and manufacturing in North America's automotive sector. The growing shift to low carbon vehicles will also open local opportunities for design and manufacture of zero emission vehicles, and components for light and heavy vehicles (e-motor and batteries, lightweight materials and structures, low-carbon propulsion). The UK is also well placed to be a partner for Mexican tiers 1 and 2 to develop new products.

Mexico is the leading destination for UK food & drink products in Latin America & the Caribbean. In 2019, exports reached £162.4 million (Trademap, 2020). The country has a rapid growing middle-class population with disposable income which is boosting demand for premium and convenience food and drink offerings.

Dynamic market for spirits and other alcohol

Mexico is the top market in Latin America and the Caribbean for whisky - last year exports reached £154.8 million. The alcoholic beverage industry is one of the most dynamic segments in the market, supported by domestic sales and high external demand. The key success factors for this category are a high level of consumption and price inelasticity.

Demand for meat

Mexico is the 5th biggest global consumer of meat. It ranks 8th globally for pork meat consumption and 7th for chicken, and imports make up 30% and 20% of national consumption respectively (Mexico Council of Meat, 2020). Bilateral negotiations between UK and Mexico on the Export Health Certificate are on track to secure market access.

Healthy and free-from

A slow but significant rise in health-consciousness is supporting the sales of the healthy living and free-from category. Consumers with high income search for free from sugar, gluten and dairy, and for protein and food supplements that support a nutritional lifestyle. Additionally, there is a rise in demand for herbal teas with clear health benefits.

Mexico has the second largest education system in Latin America. With over 38 million students enrolled at different levels (UNESCO, 2020) and a growing middle-class, there is an increasing demand to improve education outcomes across the country.

International degree programmes

Over 30,000 Mexican students choose to study abroad every year, seeking international degree programmes. The UK is the second most popular English-speaking destination for Mexican students, with more than 2,000 students enrolled in different institutions each school year. In terms of trans national education (TNE), Mexico has the highest volume by student numbers of all non-English speaking countries in the Americas.

Strong demand for ELT

It has been estimated that the number of outbound English Language Teaching (ELT) students increased by 35% during 2018-2019, making Mexico the 18th largest market for ELT in the world (ICEF monitor, 2020). The Mexican economy is internationalising, and many Mexicans view English language acquisition as an investment that is positively correlated with occupational status and household income.

Edtech increasingly attractive

The educational technology (edtech) sector has become an attractive opportunity for overseas companies. Opportunities exist for UK companies in science, technology, engineering, arts and maths content learning platforms, and many distance-learning tools that are key to reinforcing teaching methods. There are over 25 million students at basic education level distributed across over 430,000 public and private education institutions (OECD, 2020).

The Mexican pharmaceutical and medical devices industries are the second largest in Latin America , with a well enforced system of regulatory standards. According to the Mexican Association of Pharmaceutical Research Industries, there are roughly 300 domestic companies in Mexico's pharmaceutical industry, employing around 154,000 specialists.

Demand for medical devices

Imports make up nearly 90% of the medical devices sold in Mexico. Mexico imports medical devices from all over the world, with the most coming from the USA, Asia and Europe. There is demand in areas of preventative care, diagnostic imaging, dental products, patient aids, orthopaedics, and prosthetics.

Pharmaceutical manufacturing

The pharmaceutical industry is a priority sector for the country, representing on average 1.5% of national GDP and 7.2% of manufacturing GDP (OECD, 2020). Mexico's pharmaceutical industry is worth approximately USD $22.5 billion in 2020 and there are many opportunities for UK companies to supply products that generate favourable, innovative, and cost-effective results.

Private healthcare opportunities

Mexico ranks among the Latin American nations with the highest private healthcare spending, with out-of-pocket expenses accounting for nearly 41% of total spending. The consumption value of drugs and medicines is expected to increase by more than 30% by 2022, from approximately USD $14 billion reported in 2018.

During the last decade a series of energy reforms have triggered the country's energy potential, by opening activities to private investment. Mexico has implemented ambitious changes to its market operations, creating new niches for industrial transformation, transport, commercialisation, distribution and retail businesses to meet the country's growing energy demand.

Sectoral growth and customer demand

Mexico has a fast-growing electricity sector, with demand increasing year on year since 2000. Its energy matrix is diversifying. Solar and wind energy installations have grown in the last 10 years significantly. In parallel, hydro-power, geothermal and nuclear will be reinforced, while natural gas will remain as the transitional source to power Mexico's energy needs.

UK innovation needed

New technology energy solutions will become a critical factor on the Mexican energy market. Existing facilities and installations will need operations and maintenance services, a niche that will have to be reinforced in the coming years through remote technologies and other solutions such as digitalisation, tracking devices, energy storage and smart grids.

Supply chain gaps

Existing gaps in the Mexican supply chain match the UK's core areas of expertise such as engineering services, asset integrity and subsea technologies. There is a growing realisation that significant change is required in local supply chains to meet the needs of the new client pool, looking to maximise economic recovery through safe, environmentally compliant operations.

The Mexican financial system is one of the most developed in Latin America, with a solid regulatory framework and highly developed sub-sectors. The growth of the sector has been sustained, with even the growth rate of assets of the multi-banking system being greater than GDP growth figures during the last few years.

Fintech

Mexico has one of the largest fintech ecosystems in Latin America, with a favourable regulatory environment. The country has the first comprehensive fintech law in the world, which has laid the foundations for a more inclusive ecosystem, as over 50% of Mexican adults remain unbanked. Mexico is part of the world's largest remittances corridor, amounting to USD $36 billion in 2019 (World Bank, 2020).

Sustainable finance commitment

Although still a small percentage of the main financing offer, green finance already exists in Mexico and it is growing at a steady pace. Commitment to sustainable finance is strong in public and private sectors. Mexico has a healthy record of green, sustainable and social bond issuance.

Retirement savings reform

Recently proposed reforms to the Mexican Savings for Retirement System have been announced with the aim of increasing the pensions received by workers when they retire. As a result, pension funds will have greater capacity to invest with overseas asset managers. The current available market is around USD $30 billion.
Check for trade barriers
Trade barriers, such as tariffs or taxes, can raise costs, cause delays, or even stop you from exporting. Check for any issues that may impact your business when exporting.
Check duties and customs
Find information on how to export goods from the UK. View the duties, rules, restrictions, and the documents you need for your products.
Preparing to export
Mexico is generally considered to be a 'high-context' culture, meaning that communication is less formal, less explicit, and decisions are made based on long-term relationships and face-to-face interactions.
Clients should expect multiple meetings to negotiate a deal, with actual negotiations only taking place in the latter stages.
VAT
The VAT rate is 16% for all of Mexico. Basic products, such as food and drugs and some services, are exempt from VAT.
If you're registered for VAT in the UK, it may be possible to zero-rate the goods you export to Mexico, provided certain conditions are met.
Import duties
The rules of the UK-MX trade relationship can be found under the UK-Mexico Trade Continuity Agreement. Each product may be subject to different duties upon arrival into Mexico.
Check the trade agreement for more information.
Regulations
Certain products, goods, processes and services must comply with Mexican regulations called normas (website in Spanish), or NOMs, before they can go on sale in Mexico. The main types of NOMs cover security, labelling and emergency.
Healthcare products must be registered with Mexico's public health regulator COFEPRIS (website in Spanish) with documentation provided in Spanish.
Labelling
NOM-50 is the regulation referring to product labels. Imported product labels must be in Spanish and include:
a description of the goods
mark of origin
number of items
importer's name and Mexican tax identification number
exporter's name and Mexican tax identification number
whether an instruction manual is needed
any expiry date
metric measurements
Trade barriers
Check for any reported barriers to trading with Mexico.
Report any trade barriers that are affecting your business so we can help fix them.
Operating in Mexico
Trade agreements
FTAs signed with more than 50 countries have opened up the Mexican economy to foreign competition. The UK and Mexico signed a trade continuity agreement on 15 December 2020. This will deliver vital coverage for the automotive, pharmaceutical, textiles, agriculture, food and drink and other manufacturing industries.
Intellectual property
Intellectual property (IP) rights are territorial. Rights granted in the UK do not provide protection elsewhere. You should consider getting IP protection abroad if you want to trade overseas or sell to overseas customers via the internet.
The Intellectual Property Office's International IP Service provides practical information to help you protect, manage and enforce your IP abroad. Further support can be accessed through the service's network of IP attachés. Based in key UK export markets, they provide guidance to British businesses on local IP matters.
Business behaviour
Many people in Mexico don't speak English and you may need a translator. A basic knowledge of Spanish will help you make a good impression.
Business attire is more formal in Mexico than in the US or Europe.
You need to use professional titles when greeting someone. If they don't have titles you should call them Señor (Mr), Señora (Mrs) or Señorita (Miss) followed by their surname.
Avoid bribery and corruption
Mexico ranks 126 out of 180 countries in Transparency International's Corruption Perception Index 2022.
In 2015 Mexico's government introduced a national anti-corruption system to co-ordinate enforcement on federal, state and municipal levels. However, implementation remains a challenge and there are risks to look out for. We recommend that you:
Read guidance on what the UK bribery act means for your business and how you can reduce risk.
Next steps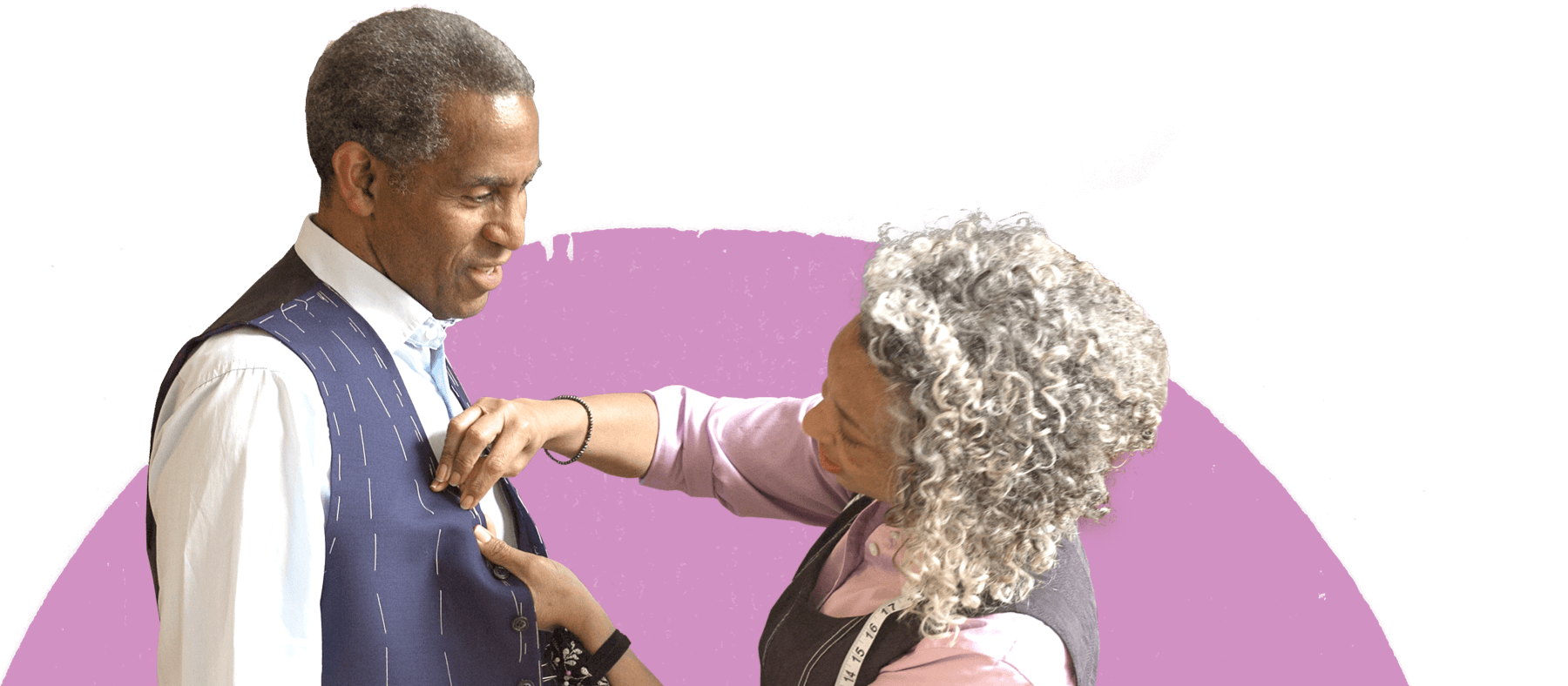 Get ready to do business abroad
Step-by-step lessons to accelerate your exporting ability.
Read more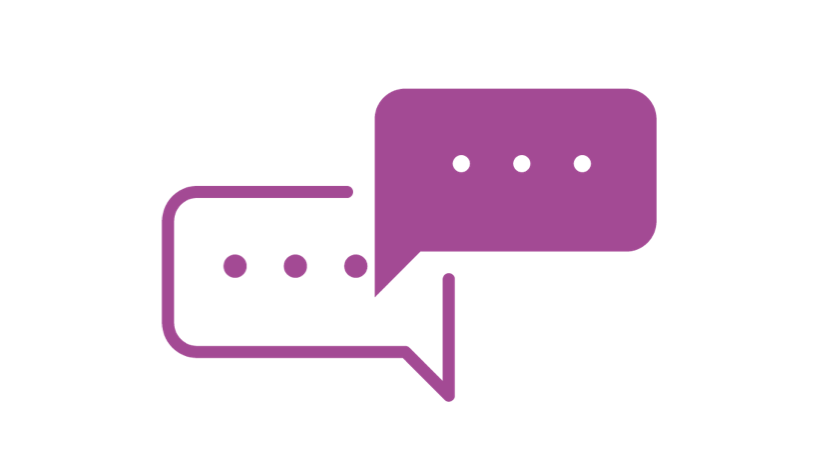 Contact an international trade advisor
Get in touch with your local trade office for advice from an international trade adviser.
Contact us