Prosperous economy
Denmark is one of the EU's best-performing economies and very open to international trade. It has low inflation, a healthy economic growth rate and low unemployment.
Gateway to Northern Europe
The country offers easy access to the Scandinavian and Baltic countries as well as the growing economies of Germany and Poland. It provides a gateway to northern European markets via Copenhagen airport and its high-quality motorway network.
Business environment
You'll find doing business is very similar to the UK. Denmark offers a supportive political and economic framework for business development, as well as local and foreign investments.
Top five UK goods exported to Denmark , in the four quarters to the end of Q3 2023
| Goods | Value (£ million ) |
| --- | --- |
| Crude oil | 263.4 |
| Refined oil | 151.9 |
| Miscellaneous metal manufactures | 140.3 |
| Cars | 105.5 |
| General industrial machinery (capital) | 104.6 |
Source: ONS Trade in goods: country-by-commodity exports
Last updated: November 2023
Download the latest trade and investment factsheet for Denmark.
Total import value (into the UK from Denmark) and export value (from the UK into Denmark) over time
| Year | Imports (£ billion ) | Exports (£ billion ) | Total trade (£ billion ) |
| --- | --- | --- | --- |
| 2016 | 5.4 | 5.9 | 11.3 |
| 2017 | 6.5 | 6.4 | 13.0 |
| 2018 | 8.3 | 6.8 | 15.1 |
| 2019 | 8.3 | 6.7 | 15.0 |
| 2020 | 6.8 | 6.6 | 13.4 |
| 2021 | 7.6 | 6.6 | 14.2 |
| 2022 | 8.0 | 8.2 | 16.2 |
Source: ONS UK total trade: all countries, seasonally adjusted
Last updated: October 2023
Total trade is the sum of all exports and imports over the same time period.
Download the latest trade and investment factsheet for Denmark.
Denmark: at a glance
Want to see more on Denmark? Sign up for additional market data, content specific to your product or sector and to compare Denmark side by side with other markets.
Opportunities for exporters
Denmark has a prosperous economy and is a gateway to the Scandinavian markets for UK exporters. In 2019, it was the UK's 23rd largest export market. Total UK exports in goods and services to Denmark amounted to £6.8 billion, which was an increase of 2.5 % or £164 million compared to 2018 (Office for National Statistics, 2019).
Though the Danish infrastructure sector is established and mature, significant investment is still being made in its development, particularly in mainline and urban rail.

Reliable infrastructure

Denmark offers the most reliable electric grid in Europe, as well as clean water and well-maintained road and rail systems. The highly developed Danish telecommunications network means broadband internet access is available almost everywhere. Opportunities for UK exporters exist for safety and traffic management consultancies offering audit, consultancy and training services; railway systems integrators; and innovative high-tech utilities companies.

Expanding national network

Denmark's location makes it an excellent transport hub for both Northern Europe, Scandinavia and the Baltic Sea. Enhancements to national networks range from electrification projects and schemes to add capacity, to plans to build very high-speed train lines. The building of the Femernbelt Fixed Link, a subsea road and rail link between Denmark and Germany, is well underway. The project is expected to be completed by 2029. There are also opportunities in airport expansions, such as new retail outlets, airport security and baggage handling systems and construction services.

Transparent tendering processes

The Danish procurement process is transparent and ensures equal opportunities for all bidders.

Denmark's Climate Act of 2019 is driving demand for solutions which can decarbonise its society and economy. The act commits the country to reduce its greenhouse gas emissions by 70% by 2030. Renewable energy is set to cover Denmark's total electricity needs and 50% of total energy needs by 2030.

Expanding offshore wind

Denmark is a wind power pioneer. It plans to add at least 3GW of new offshore capacity by 2030, which offers great opportunities for UK companies within design, development and construction. With more renewable energy added to the energy mix, storage and grid stabilising solutions and technologies are currently being tested and deployed.

Electrification of society

Electrification and digitisation is gaining momentum in Denmark, across all industries in both public and private sectors. The goal is to create greener and smarter living. There is a growing demand for tested and safe solutions – from electrification of heat networks, to individual transport, and smart devices and systems. The ecosystem for testing and maturing innovative solutions is very advanced.

Decarbonisation beyond the energy sector

Opportunities for UK companies also exist in agriculture, heavy transport and other industries. Solutions and innovative technologies to drive both efficiency improvements and fundamental transformations will be needed. Important areas include alternative fuels, recovery of surplus heat and carbon capture.

Denmark is investing in its health sector infrastructure. It is also a major procurement centre for The United Nation's health projects.

Demand for UK expertise

The Danish market for healthcare services and products is very open to UK suppliers. Opportunities for UK businesses include healthcare technologies, medical devices, hospital equipment, training in healthcare best practice and healthy ageing services and products.

Export opportunities to UN agencies

Copenhagen is now the second most important procurement centre outside Geneva for the UN. Major international agencies include the World Health Organization (WHO) and United Nations Development Programme (UNDP). The main areas of procurement are medicine, emergency equipment, medical devices, water and sanitation.

The Kingdom of Denmark, which includes Greenland and the Faroe Islands, has small domestic physical security and cyber security sectors and looks to its allies for solutions in these industries.

Interest in UK expertise

The UK's large physical and cyber security sectors produce world-class solutions which are of interest to Danish buyers. The internal market in these sectors is smaller in Denmark, so it looks to strong NATO and UN allies, like the UK, to share their expertise and capabilities with them.

Growing investment in security

Denmark has prioritised investment into both physical and cyber security across its public sector and critical national infrastructure. Investments into large infrastructure projects and local and city-level developments present multiple opportunities for British physical security and cyber security solutions.

Close allies and friends

The UK and Denmark have a strong history of security cooperation, shared values, and similar cultures. Danish investment into Greenland and the wider Arctic region is increasing which will call for both physical and cyber security solutions, many of which the UK could provide.

Denmark's innovation culture, great connectivity and leading position in global digitisation (Digital Economy and Society Index, 2021) make it a receptive market for the UK's technological products and services.

Agile regulation

The Danish government's Digital Growth Strategy (2018) shows the country is eager to promote agile regulation in the tech sector, supporting Denmark as a digital frontrunner. The strategy puts forward innovative solutions such as new business models and easy access to public data.

Fintech and UK expertise

Fintech companies are the fastest growing start-ups in the Nordics. In full support of this, Denmark is focussing on its ambition to attract companies to its flourishing fintech community. With London recognised as Europe's tech capital, Danes are keen to use British expertise and help companies from all over the UK to adapt to the Danish business environment.

Industry 4.0 and smart cities

Copenhagen aims to become carbon-neutral capital by 2025. It has the largest smart city lab in Europe, and is inspired by UK smart city solutions. Denmark is focused on smart manufacturing and advanced robotics, and is open to collaboration with UK suppliers within areas such as AI, machine learning, big data analytics and IoT (Internet of Things).

Denmark is a maritime hub with a concentration of ship owners and operators. It also hosts a vibrant maritime services and supply chain industry.

Strong shipping industry

Denmark is the world's 5th biggest shipping nation, measured in operated tonnage (IHS Sea-web, 2020), and hosts one of the worlds' biggest shipping companies, A.P. Møller-Maersk. This has helped create the basis for a strong maritime industry, offering great opportunities for UK maritime industries and service providers.

Demand for professional services

The UK is a world leader in financial and legal services to the maritime market. Denmark is an obvious market for these service providers to target, given the size of the maritime industry, the proximity and the close ties between the 2 nations.
Check for trade barriers
Trade barriers, such as tariffs or taxes, can raise costs, cause delays, or even stop you from exporting. Check for any issues that may impact your business when exporting.
Check duties and customs
Find information on how to export goods from the UK. View the duties, rules, restrictions, and the documents you need for your products.
Doing business in Denmark
Operating in Denmark
Routes to market
The traditional routes to market for Denmark are direct exports, finding a distributor or wholesaler, or starting a joint venture.
Starting a business
Once you have a foothold in the market, you may consider establishing a Danish subsidiary. Registering a business in Denmark is quick and only takes 24 hours. The Danish Customs and Tax Administration (SKAT) provides valuable information on starting a business.
Intellectual property
Intellectual property (IP) rights are territorial and rights granted in the UK do not provide protection elsewhere. You should consider getting IP protection abroad if you want to trade overseas or sell to overseas customers via the internet.
The Intellectual Property Office provides practical information to help you protect, manage and enforce your IP abroad. Further support for British businesses can be found through a network of IP attachés, based in key UK export markets.
Payment terms
Payment is typically made after 30 days or the current month plus 30 days. Invoices are paid on time.
Next steps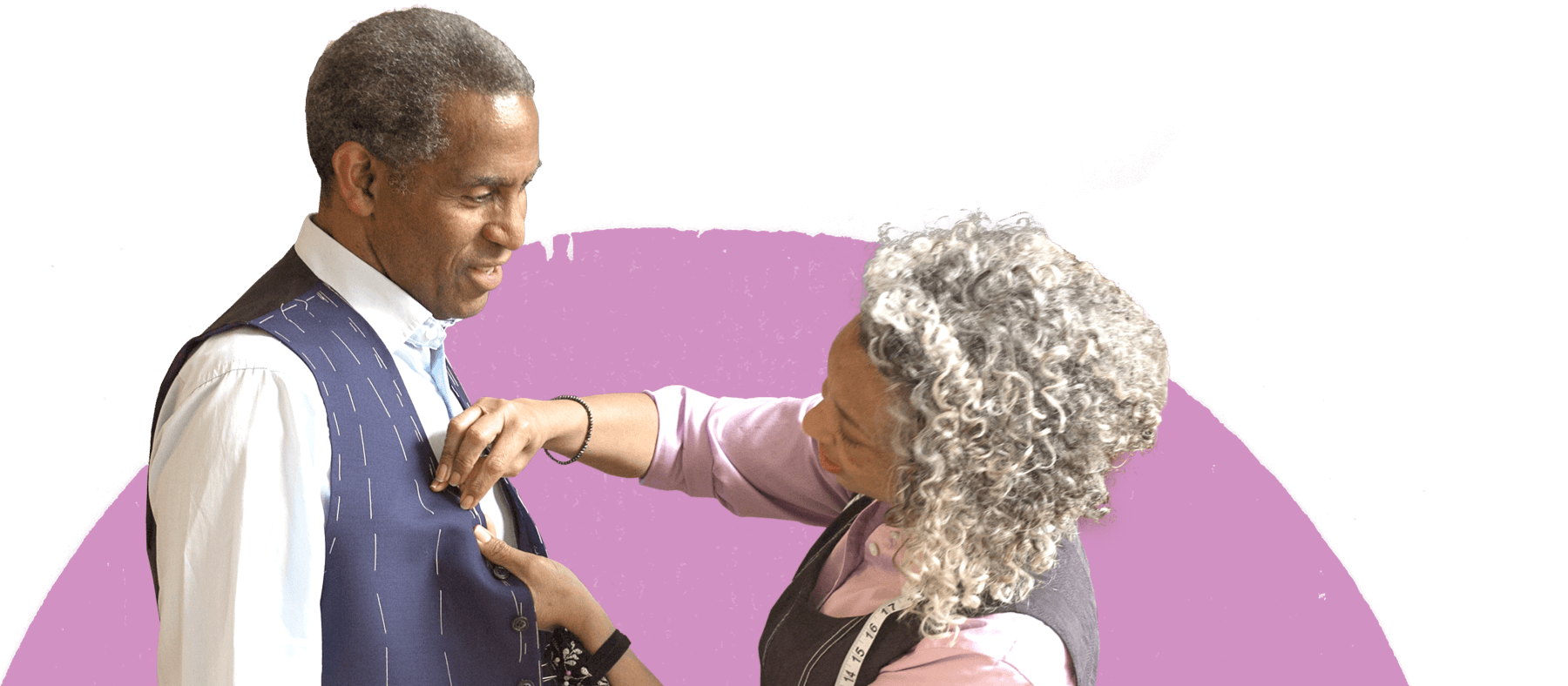 Get ready to do business abroad
Step-by-step lessons to accelerate your exporting ability.
Read more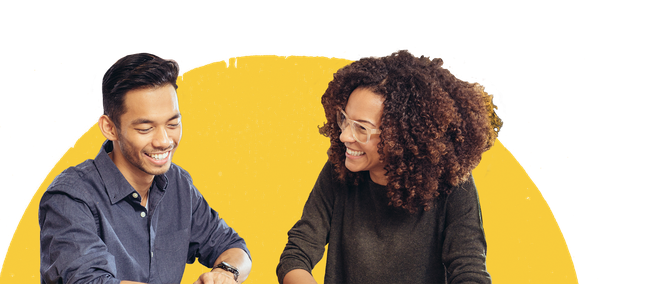 Find the answers to your exporting questions
Get instant help from our online services and how-to articles or contact our Export Support Service to access our wider network of support.
Find answers