Shared values
Chile and the UK have enjoyed a long and vibrant trading and diplomatic history based on shared values. These include the commitment to democracy and human rights, the development of open markets and commerce, international cooperation and cultural links.
Opportunity for UK growth
Total trade in goods and services between Chile and the UK for the year ending June 2019 was worth £2.2 billion, a 10.7% increase on the same period in 2018. Chile is the UK's 60th largest export market, and with new investment there's plenty of opportunity for this to grow (ONS, 2019).
A strong and open market
A member of the Organization for Economic Cooperation and Development (OECD) and the Pacific Alliance, Chile has a developed financial market and economic institutions with well-trained professionals and good infrastructure.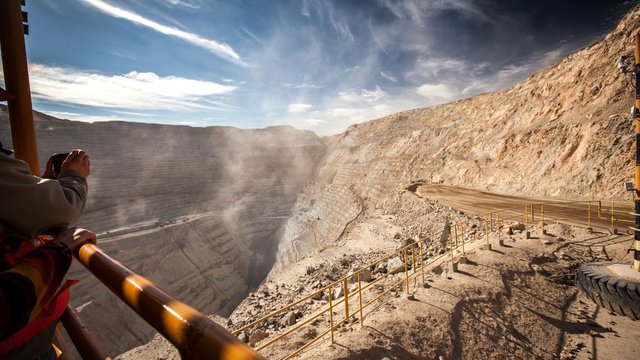 Opportunities for exporters
There are opportunities for UK companies across a broad range of industries. Our trade advisers in the Chile have identified particular opportunities for UK businesses in the following sectors.
Mining

Chile is a mining country and the world's largest producer of copper (Mineral Commodity Summary, 2018). Its other major mining products include lithium, molybdenum and gold. There are opportunities in the traditional supply chain as well as in tailings management, services for lithium extraction processes, cyber security and insurance.

British expertise in goods and services

Mining is Chile's economic engine. With the global mining sector faced with rising demand, UK industry professionals have an opportunity to help towards the whole mining lifecycle in Chile.

Sustainable innovations

The future of Chile's mining, with increasing concerns about the environment and reduced ore grades, lies in innovation. Innovative technology companies in the UK can find market opportunities to help Chile's mining industry evolve, adapt and improve.

Mining finance and education

As a global centre of mining finance, the UK can take advantage of the opportunities to offer liquidity to mining projects of any size in Chile. The Chilean mining industry has training needs, and British universities, with world-class geoscience, minerals and materials and engineering research centres, are well-placed to meet these.

Infrastructure

Chile is embarking on major infrastructure programmes, including new railways and the adoption of smart city technology, and UK companies are well-placed to assist.

Infrastructure expertise

There is great demand for infrastructure and construction expertise that the UK can provide. Three new metro lines and 2 railways are planned for Chile, alongside new bus concessions, road concessions, schools, prisons and hospitals. It's also investing on a large scale in its port infrastructure, and there are plans for a regional airport expansion programme.

Adoption of international building standards

Building information modelling standards based on the UK's will be obligatory for publicly funded constructions from 2021. This means UK companies can work towards the same international standards in Chile.

Smart city technologies

Chile wants to embrace smart city technology, including for its ports, offering an opportunity to UK businesses looking into these initiatives. It's also on the lookout for solutions to transportation challenges, such as using smart ticketing and GPS-based applications to get real-time information for buses and trains.
Preparing to export
VAT
Value Added Tax (VAT) is charged at a flat rate of 19%.
Business profits tax, also known as first category tax, is charged at 20%.
Individual income tax, also known as second category tax, is charged at rates of 0-40% on salaries.
Tax
The UK and Chile have signed a double taxation agreement, meaning the same income is not taxed twice.
Trade barriers
Check for any reported barriers to trading with Chile.
Report any trade barriers that are affecting your business so we can help fix them.
Operating in Chile
Intellectual property
As a first step, we advise you to speak to an intellectual property lawyer if you think you need patent protection when exporting.
Business culture
Chile is a face-to-face culture and Chileans have a strong preference for doing business with somebody they have actually met. Chileans are serious, straightforward negotiators, using the 'hard sell' and other aggressive tactics will not go down well. Instead, specify your priorities, terms and conditions.
Visit the market. This is essential if you wish to be seen as keen to compete seriously in Chile.
Spanish is the official language of Chile; however senior managers are usually proficient in English.
Payment terms
Quote in CIF US Dollars or in Sterling with US dollar equivalent. It's advisable to use a secure term of payment such as an irrevocable letter of credit from a Chilean commercial bank.
Next steps
DIT can advise you on doing business abroad, and help put you in touch with other people who can help such as lawyers and distributors.