Contact the Capital Investment team for more details about this opportunity
Opportunity
Bristol Temple Quarter
A strategic opportunity to be part of the transformation of the Temple Quarter area in Bristol.
Working with local and national bodies to shape and deliver a vibrant new quarter in the heart of the City, which will deliver 22,000 new jobs, thousands of new and affordable homes, state-of-the-art education & research facilities and a modern sustainable travel network.
These public sector stakeholders are keen to invite conversations with major place-shaping investors and developers who will share their regeneration vision and ambition for Temple Quarter.
Contact the Capital Investment team for more details about this opportunity.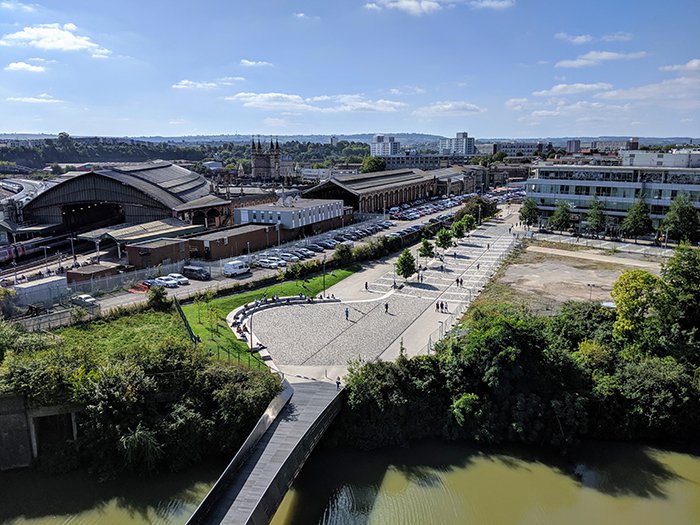 Project background
In their most recent UK Regional Economic Forecast, Bristol was identified by EY as one of the fastest growing cities in the UK outside London, with a strong and successful economy and a tradition of enterprise and innovation as a global trading hub. The presence of two leading universities ensures the city remains at the forefront of innovation and technology, underpinned by a community of world-class talent.
Bristol has excellent connectivity to other parts of the UK, with direct motorway routes to London (M4) and Birmingham (M5) and a direct rail route to London (journey time of an hour and a quarter). Bristol Airport is in one of the10 busiest UK airports with a large range of international routes and significant growth plans. Moreover, the Port of Bristol is one of the deepest water ports in the UK.
As Bristol's population grows, Bristol City Council is determined to make sure this prosperity and the opportunities that come with it benefit everyone through the provision of new homes and business opportunities in sustainable mixed-use communities.
About the project
Bristol Temple Quarter is a once in a generation opportunity for investors and developers to shape a major new quarter in the city.
There is potential to bring more than 22,000 new jobs and thousands of new and affordable homes to 200 hectares (494 acres) of land around Temple Meads Station and St Philip's Marsh.
Temple Meads Station is key to making the city better connected and easier to get around. One of the oldest operational mainline railway stations in the world, its renewal as part of the proposed masterplan will double its passenger capacity to 22 million per year.
The transport ambition also includes rapid transport solutions servicing the city centre, with connectivity to Bristol Airport, both matters currently undergoing feasibility testing. Future development will benefit from this, as well as a 300 million GBP new enterprise campus for the University of Bristol adjacent to the station, opening in 2022.
Real estate investment and development opportunities are likely to include:
grade A office space
a range of residential provision including build-to-rent and student accommodation
research, enterprise and education space
hotels and serviced apartments
leisure and food/beverage
The promoters are keen to meet with potential investors and developers, to share their ambitions for the area and discuss opportunities for working together.
Promoters and partnerships
The Bristol Temple Quarter Strategic Board comprises the leaders of Bristol City Council, West of England Combined Authority, Network Rail, Homes England and the University of Bristol.
Such representation from local and national government agencies reflects the land ownership patterns around Temple Meads Station and recognises the strategic significance of Temple Quarter to unlocking additional future prosperity for Bristol.
To invest in the UK, get in touch with our team.
Find out more about Bristol Temple Quarter.